M.E.D.S. Diagnostic Software
M.E.D.S. Diagnostic Software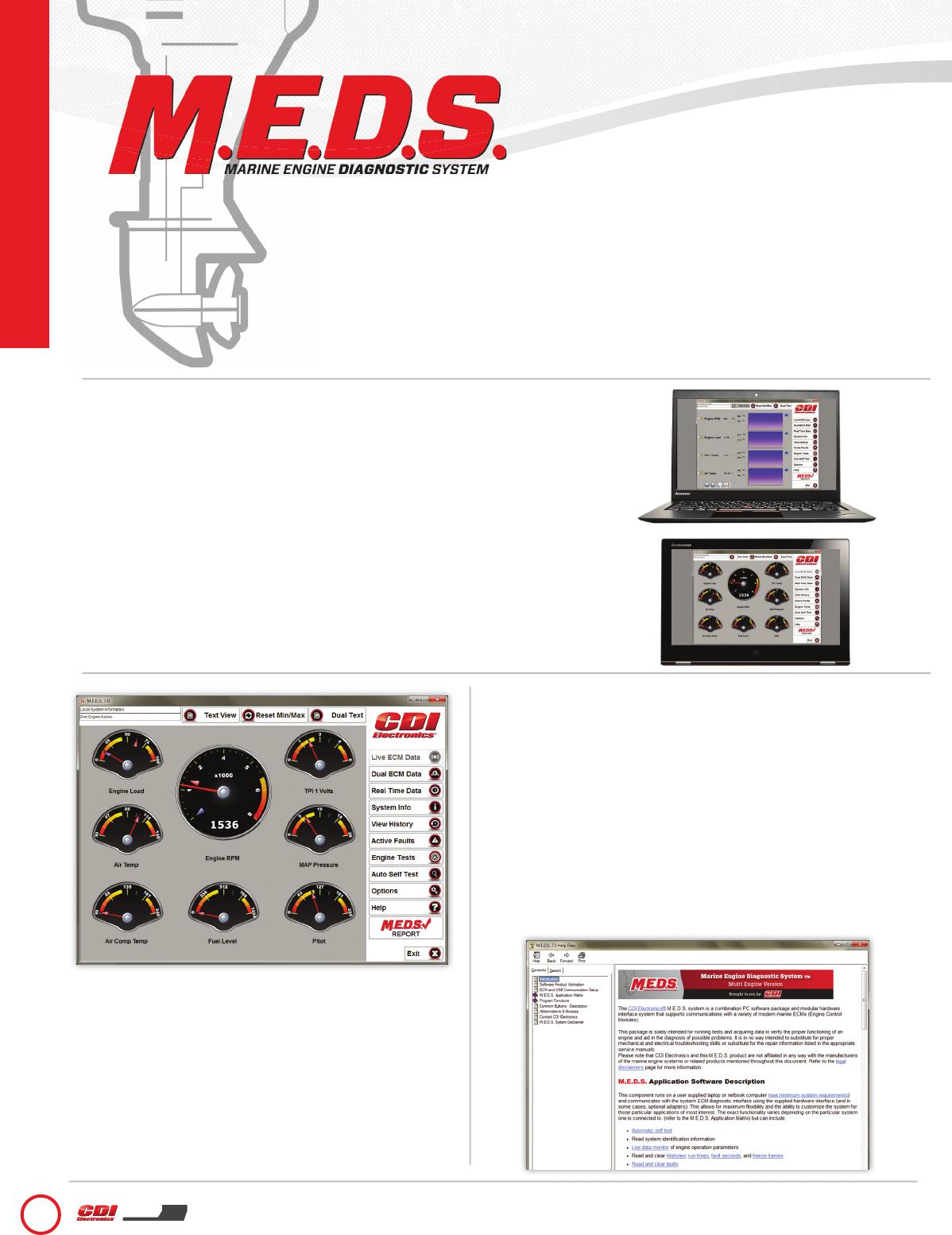 Tools & Test Equipment
Portable, simple-to-use interface.
Works on Microsoft PC laptops as well as
Windows Tablets.
With M.E.D.S. you are not bound to a small,expensive-to-replace,
handheld device.
Our software works on any PC laptop as well
as any tablet running Windows 8 or Windows 8 Pro with a
USB port, letting you choose what works best for you!
See cdielectronics.com/medsrequirements for system requirements.
Easy-to-use integrated
Help Menu.
Whether you are trying to figure out where the diagnostic
connection port is on a particular engine, or you want to find
out what an ECM abbreviation means, M.E.D.S. Help has
the answer!
Once you load the software onto your laptop or tablet, you
simply have to click the Help button on the right side of your
menu tree to find the information you are looking for!
Navigate anywhere with a
single click.
Our simple to navigate menu allows you to get the
information you need quickly. Combine that with our
large standard screen size of 1024 x 768 px. and you
have a software that allows you to read the engine
and diagnose any issues quickly and easily.
M.E.D.S. is an easy-to-use advanced software package specifically developed for
troubleshooting marine engines. M.E.D.S. works with most major engine brands.
Users now only need to buy and learn one system to test all the engines that
come into their shop.
The World's Leading
Marine Engine
Diagnostic Software
4
16
CATALOG
BETTER

THAN THE OEM