Quick Strike Pro Series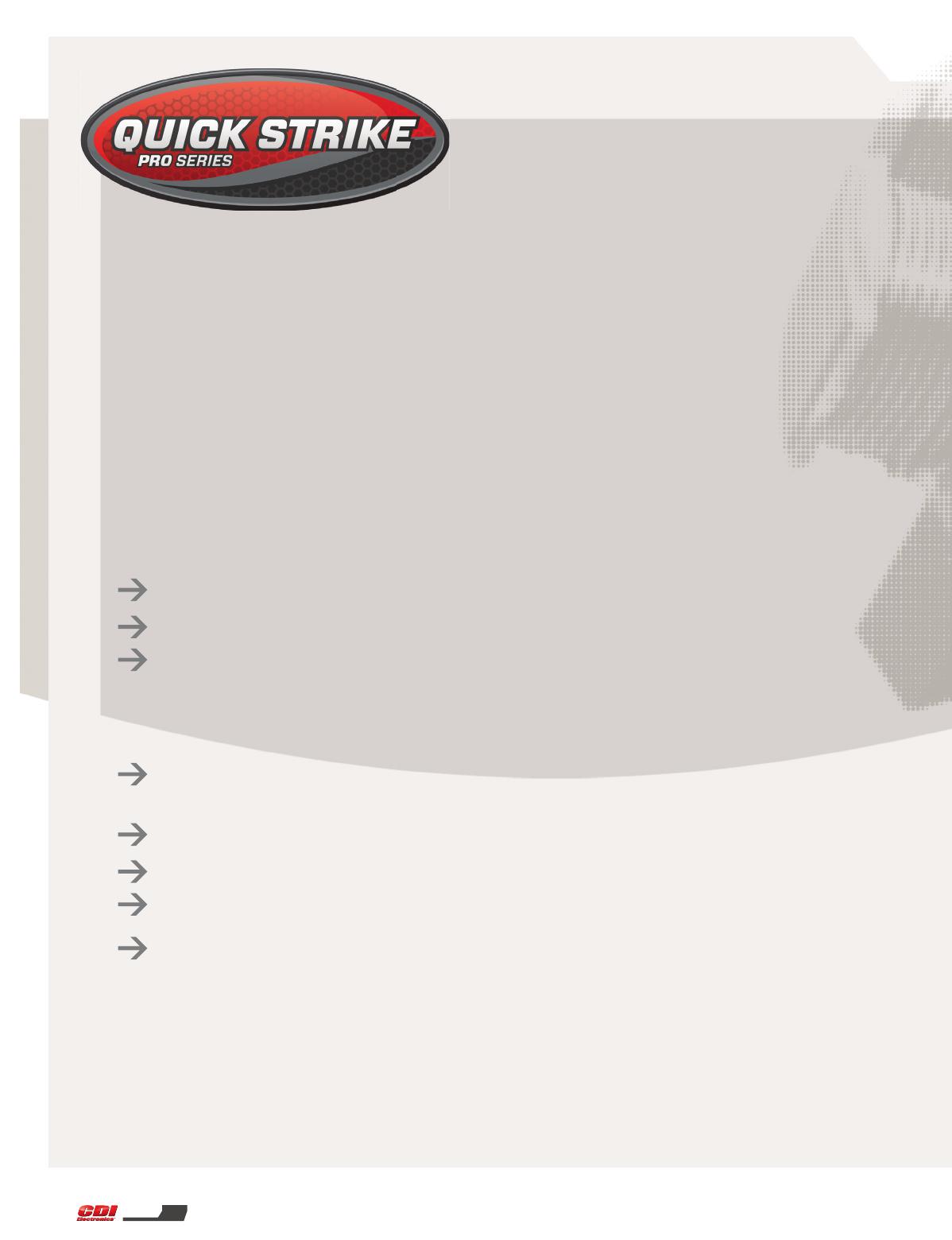 DIRECT REPLACEMENT FOR OEM STATOR
DESIGNED TO OPERATE IN EXCESS OF 7000 RPMS (b)
IMPROVED ACCELERATION
STATORS
IF YOU WANT THE
BEST PERFORMANCE
FROM YOUR ENGINE,
QUICK STRIKE PRO SERIES COMPONENTS
CAN HELP GET YOU THERE…
FASTER

.
REPLACE YOUR OEM ANALOG PACK WITH A MODERN
DIGITAL PACK
REMEDIES HARD STARTING ENGINES
IMPROVED COLD CRANKING ISSUES
EXACT CYLINDER TIMING
ELIMINATES NEED FOR THE STATOR POWER COIL
(JOHNSON & EVINRUDE)
Quick Strike Pro Series products are designed to enhance engine performance. Each user must determine the
suitability of the product for their intended application. The user assumes all risks and liability for any losses which
may result from the use of these products in the user's engine. In no event shall CDI Electronics, its agents, a liates,
representatives or employees be responsible for any direct, indirect or consequential damages which may result from
the use of Quick Strike Pro Series products.
IGNITION PACKS
146
16
CATALOG
BETTER

THAN THE OEM
146
16
CATALOG
BETTER

THAN THE OEM