Switchboxes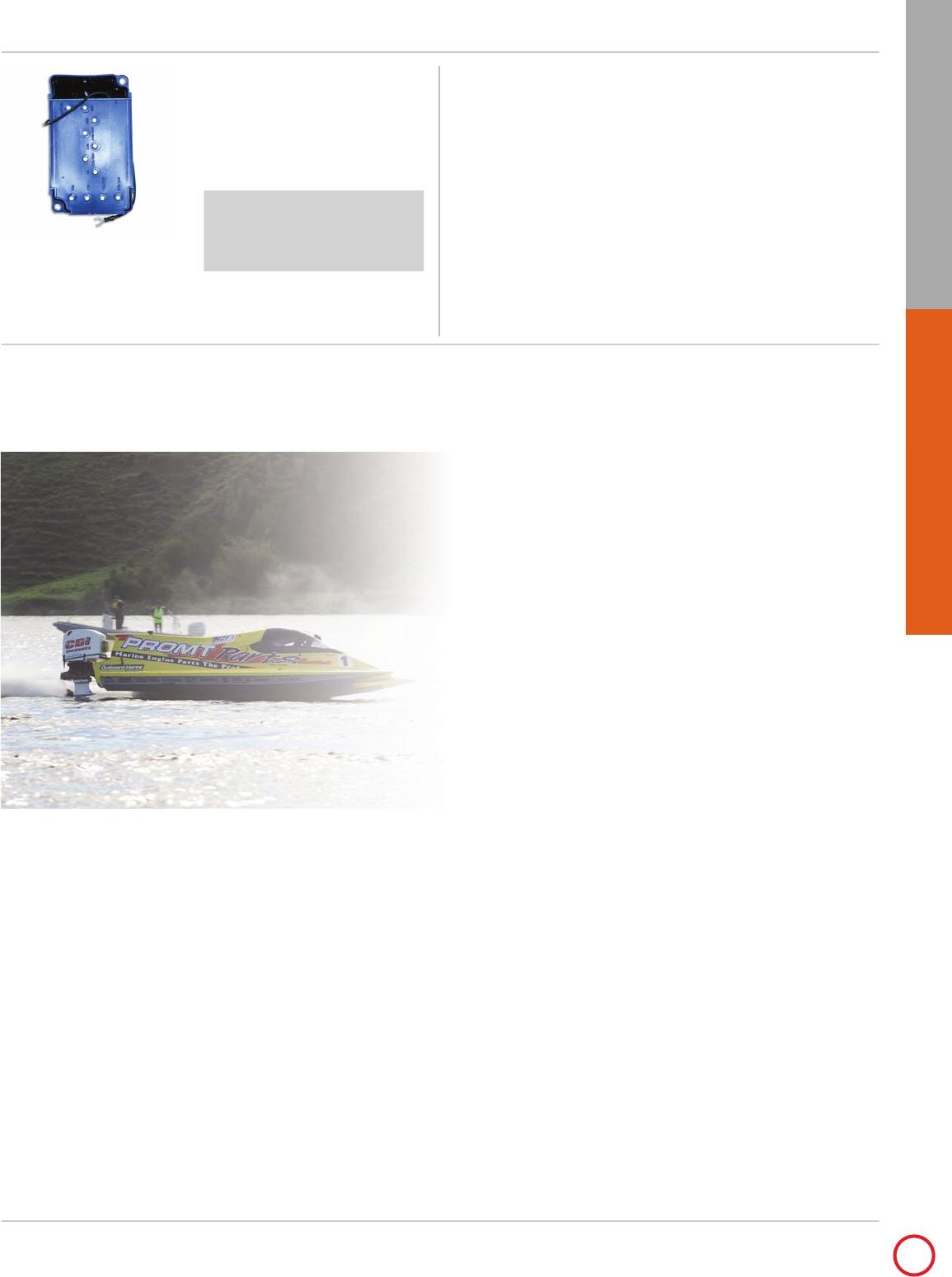 Quick Strike Pro Series
Fits:
L6 & V6 - 3 Cyl. High Perfor-
mance Engines
Replaces:
332-7778A2, 332-7778A4,
332-7778A14
High Performance
Swith Box
3 Cylinder
WHAT CAN QUICK STRIKE PRO SERIES
COMPONENTS DO FOR YOU?
(A)
(a) Quick Strike Pro Series ignition products are designed to offer high performance boating enthusiasts the
opportunity of maximizing the performance capabilities of your outboard motor.
However, due to the numerous variable combinations of the engine, boat, propeller, etc., additional
mechanical modifications may be necessary to achieve optimum performance. Quick Strike Pro Series
ignition components cannot guarantee improved RPM performance due to these variables, which are out of
the control of CDI Electronics.
(b) Do not exceed your flywheel RPM rating
Switchboxes
Record-Setting Run
Prompt 1 Parts F1 Race
Boat exclusively using
CDI Ignition Products in
New Zealand
TECH SUPPORT:
1.866.423.4832

CUSTOMER SERVICE:

1.800.209.9624
153
Quick Strike Pro Series