Ignition Pack, Rectifier, Stators & Suzuki Marine Engine Diagnostics System
Ignition Pack, Rectifier, Stators & Suzuki Marine Engine Diagnostics System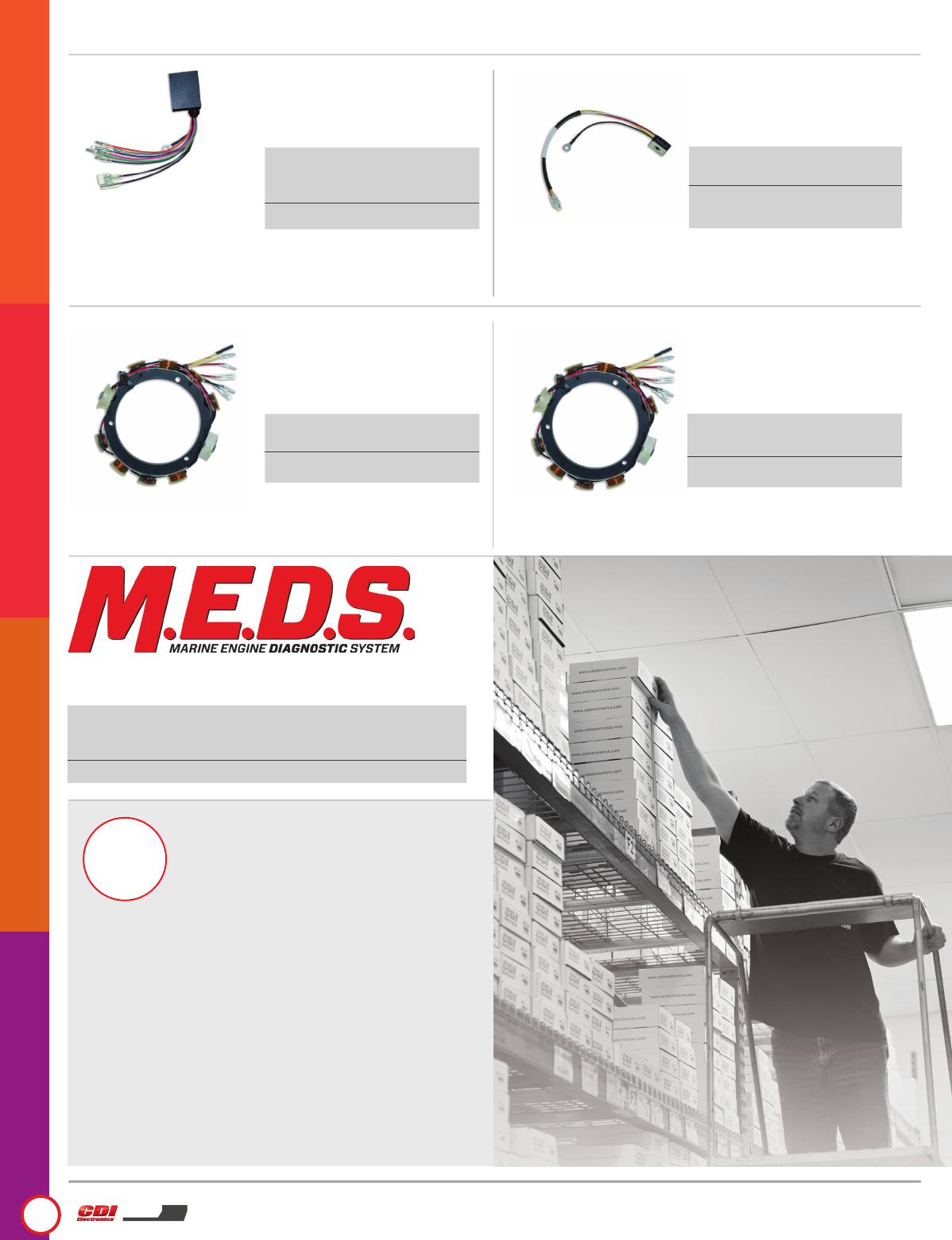 Ignition Packs
Engines)
Ignition Pack
Fits:
1981-1985
(DT115 - DT140
Engines)
Stator
4 Cylinder
178-9550
Stator
3 Cylinder
Replaces:
32800-95720, 32800-95D00,
32800-95D01
Rectifier
Rectifier
M.E.D.S. is compatible with select Suzuki engines and can be purchased alone or
combined with a total (T) package, which includes additional engine coverage for
brands such as Johnson Evinrude, Mercury, Yamaha,Sterndrive, and CANbus.
See M.E.D.S. section on page 4 for additional information!
140
CDI Electronics gets you the
parts you need when you
need them!
We order and stock the raw materials needed
to make 900 products. We control our quality by
sourcing our own parts, all the way down to the
tiny resistors that are the key to making an ignition
work. This also allows us to have the raw material
in-stock so we rarely have back orders.
98
98
% ON TIME DELIVERY
16
CATALOG
BETTER

THAN THE OEM