Basic Ignition System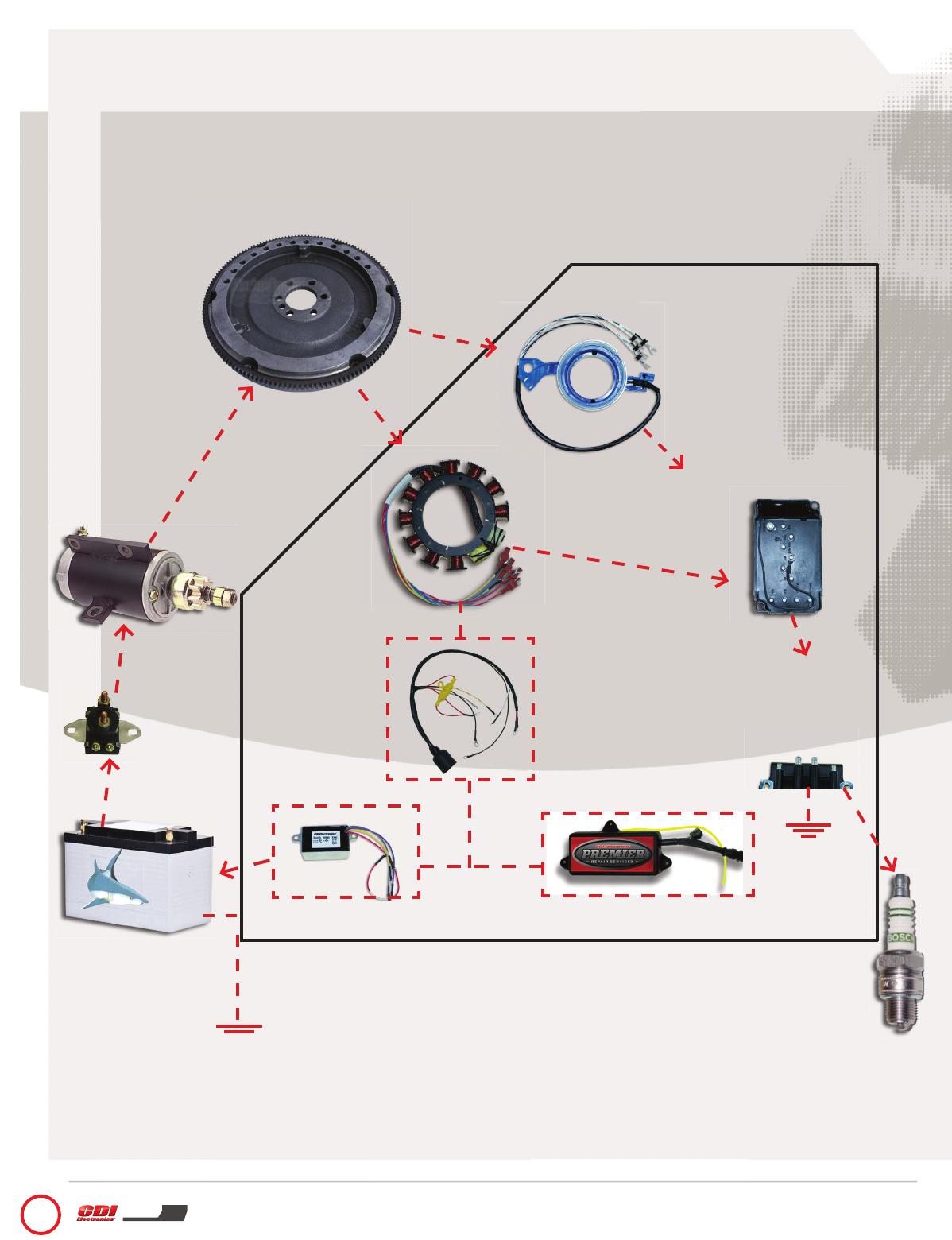 Flywheel
Trigger/Timer Base
Ignition Pack
Stator
Wiring Harness
EFI
Ignition Coil
Regulator/Rectifier
Battery
Starter
Spark Plug
Provides correct battery voltage control
Electronic Fuel Injection controls
the fuel supply to the system
Transforms 'charge' voltage
to ignition spark voltage of
30-50,000 Volts
Voltage storage
device which supplies
'charge' voltage to the
ignition coil
Provides signal to ignition pack to 'fire'
the correct cylinder at the right time
'Power supply' for the
ignition system and
battery charge circuit
Connects the electrical
system components
throughout the vessel
UNDERSTANDING YOUR
BASIC IGNITION SYSTEM
Starter
Solenoid
Rotates the flywheel
Engages the stator
Ignites the fuel-air mixture,
creating the explosion we
need to start the engine.
The heartbeat of the engine
- where all the power starts.
See page 94 for additional
information on batteries.
Energizes the stator
& timer base
*Parts inside black lined box are components manufactured by and available from CDI Electronics.
138
16
CATALOG
BETTER

THAN THE OEM