Tools & Test Equipment (Cont.)
Tools & Test Equipment (Cont.)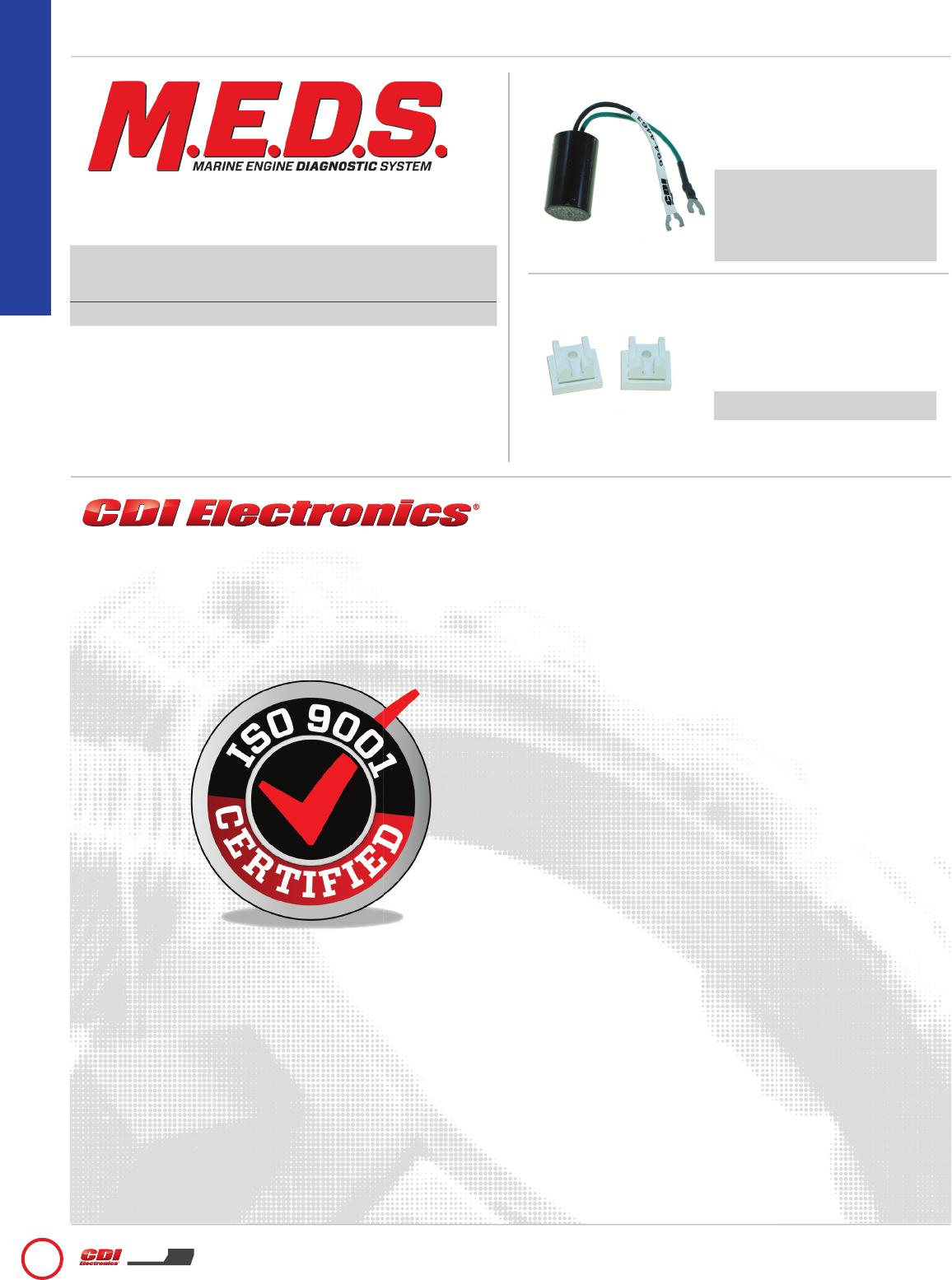 Mercury, Mariner Application Charts
Condensor
Insulator Blocks
Mercury, Mariner
Mercury System
M.E.D.S. is compatible with select Mercury engines and can be purchased alone or
combined with a total (T) package, which includes additional engine coverage for
brands such as Johnson Evinrude, Yamaha, Suzuki, Sterndrive, and CANbus.
See M.E.D.S. section on page 4 for part numbers and additional information!
ISO 9001 certification demonstrates CDI Electronics commitment to total quality management,
customer focus, and a continuous improvement process approach which is implemented throughout
the organization. Critical processes and their interactions are understood and documented, and a
strong commitment from management is placed on all the facets of the ISO 9001 Quality Management
System.
These quality management system facets are verified by an independent third party who understands
ISO 9001 QMS as well as the industry which the organization operates.
IS PROUD TO BE
ISO 9001 CERTIFIED
Attaining International certification demonstrates
our dedication to continuous improvement in
order to provide world-class customer service
and assure the CDI Electronics brand remains
synonymous with quality. We are proud to be one
of the approximately 30,000 companies in the
United States to achieve this elite status.
- Barry Neal, President/CEO of CDI Electronics
112
16
CATALOG
BETTER

THAN THE OEM
Application Charts
Mercury, Mariner
Mercury, Mariner