reCAPTCHA script loading
CDI213-4985K 1 - Evinrude Optical Upgrade Kit 4
Manufacturer
CDI Electronics
213-4985K 1 - J/E outboard High Performance Power Pack Kit 6-Cylinder
Fits: 1991-2006 (105 JET,150 & 175HP) 60 Degree Engines, Carbureted Engines, w/ Quick Start & S.L.O.W.,
8000 RPM Limit.
Kit Includes 213-4985 power pack , 273-4981RS Stator, 931-4921 plug wires & 133-6343 Sensor

CDI Electronics produces state of the art Quick Strike Ignitions and components that have become the industry standard for quality electronic ignition systems. CDI also makes a line of electronics testing equipment for marine engine applications.
CDI213-4985K 1 - Evinrude Optical Upgrade Kit 4
1
CDI Electronics
213-4985K 1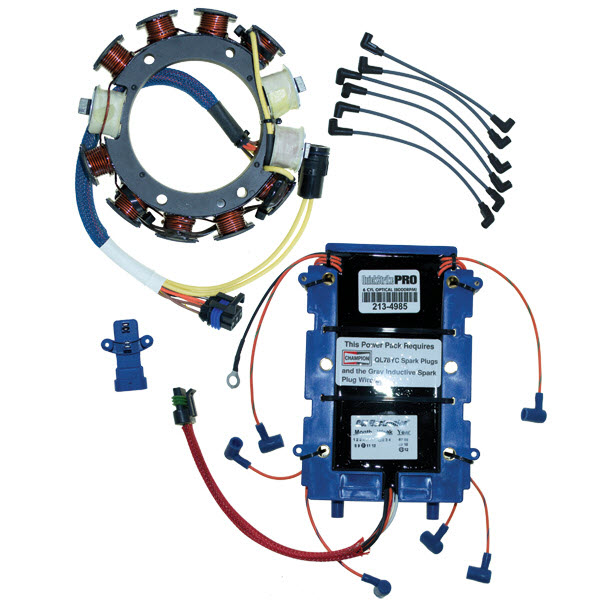 213-4985K 1 - J/E outboard High Performance Power Pack Kit 6-Cylinder Fits: 1991-2006 (105 JET,150 and 175HP) 60 Degree Engines, Carbureted Engines, w/ Quick Start and S.L.O.W., 8000 RPM Limit. Kit Includes 213-4985 power pack , 273-4981RS Stator, 931-4921 plug wires and 133-6343 Sensor
0.00
This site is protected by reCAPTCHA and the Google Privacy Policy and Terms of Service apply.