reCAPTCHA script loading
134-3736 - Trigger, 393-3736A79
Your Price
$572.95
You save $95.11
Manufacturer
CDI Electronics
134-3736 - Distributor Trigger Housing - (4 & 6 cylinder)
Replaces: Mercury #332-4177A 3, 393-3736A 3, 393-3736A23, 93-3736A77, 393-3736A79
Design has a replaceable cap. Requires a STEEL trigger disk. Includes both 4 and 6 cyl Steel disks, bearings,
spacers, snap ring and instructions.
Fits: 1969-1975 (80 & 85HP - 4 Cyl.) 1967-1979 (90,110,115,135,140 & 150HP - Inline 6 Cyl.) Outboard Engines w/ a Battery Powered Distributor
CDI Electronics Distributor Trigger - Mercury - 4/6 Cyl is equivalent to parts:
4177 Mercury Marine
3736A79 Mercury Marine
3736 Mercury Marine
393 3736A79 Mercury Marine

CDI Electronics produces state of the art Quick Strike Ignitions and components that have become the industry standard for quality electronic ignition systems. CDI also makes a line of electronics testing equipment for marine engine applications.
134-3736 - Trigger, 393-3736A79
1.2900
CDI Electronics
134-3736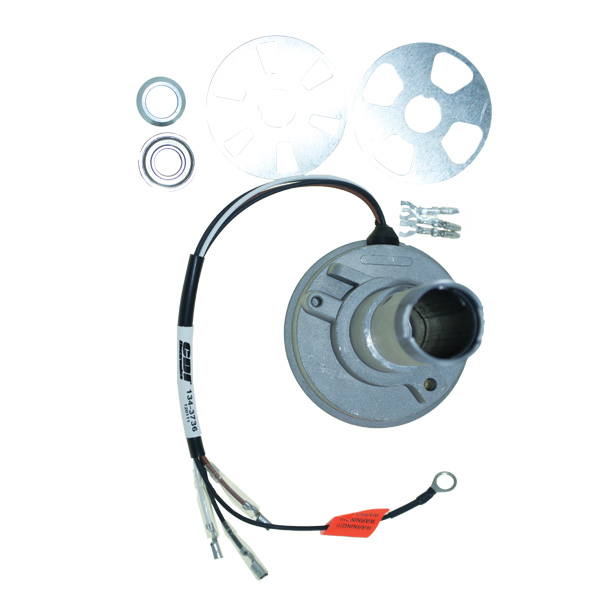 134-3736 - Distributor Trigger Housing - (4 and 6 cylinder) Replaces: Mercury #332-4177A 3, 393-3736A 3, 393-3736A23, 93-3736A77, 393-3736A79 Design has a replaceable cap. Requires a STEEL trigger disk. Includes both 4 and 6 cyl Steel disks, bearings, spacers, snap ring and instructions. Fits: 1969-1975 (80 and 85HP - 4 Cyl.) 1967-1979 (90,110,115,135,140 and 150HP - Inline 6 Cyl.) Outboard Engines w/ a Battery Powered Distributor
572.95
This site is protected by reCAPTCHA and the Google Privacy Policy and Terms of Service apply.