reCAPTCHA script loading
CM-1-6677A - Chrysler Exhaust Manifold, Small Block V8, 318 / 360
Your Price
$435.46
You save $114.53
Manufacturer
Barr Marine
AFTERMARKET

CM-1-6677A - Chrysler Small Block V8 Manifold

Chrysler exhaust manifold for LM318, M340 and M360 model engines from 1973 to 1986 with squared top. Interchangeable between port and starboard side.
Includes all mounting hardware, gaskets and plugs.
Swivel-style connector packages must be purchased separate for the corresponding riser/elbows.
For additional details see:
Chrysler V8-273, 318, 340 & 360 C.I.D. (All models 1966+ log style direct replacement)
Barr Marine Chry Mani,368/360 (48#) Cm-1-6677a is equivalent to parts:

Barr Marine by EDM is the last and only U.S. manufacturer of inboard parts, and produces a large selection of manifolds and inboard parts.
CM-1-6677A - Chrysler Exhaust Manifold, Small Block V8, 318 / 360
55.0000
Barr Marine
CM-1-6677A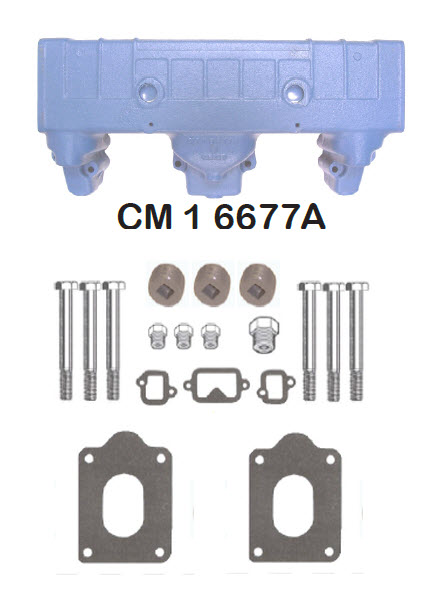 CM-1-6677A - Chrysler Small Block V8 Manifold Chrysler exhaust manifold for LM318, M340 and M360 model engines from 1973 to 1986 with squared top. Interchangeable between port and starboard side. Includes all mounting hardware, gaskets and plugs. Swivel-style connector packages must be purchased separate for the corresponding riser/elbows. For additional details see: Chrysler V8-273, 318, 340 and 360 C.I.D. (All models 1966+ log style direct replacement)
435.46
This site is protected by reCAPTCHA and the Google Privacy Policy and Terms of Service apply.