reCAPTCHA script loading
CM-1-6672P - Manifold Gasket, 318, Pair
Manufacturer
Barr Marine
AFTERMARKET
CM-1-6672P - Manifold Gasket Set
Manifold to cylinder head mounting gasket set. One (1) required per engine. Includes two sets of gaskets to mount two exhaust manifolds. Direct replacement for Chrysler part # 3745220. Order appropriate end flanges and fittings according to your requirements. Will fit both manifold styles.
For additional details see:
Chrysler V8-273, 318, 340 & 360 C.I.D. (All models 1966+ log style direct replacement)

Barr Marine by EDM is the last and only U.S. manufacturer of inboard parts, and produces a large selection of manifolds and inboard parts.
CM-1-6672P - Manifold Gasket, 318, Pair
0.2600
Barr Marine
CM-1-6672P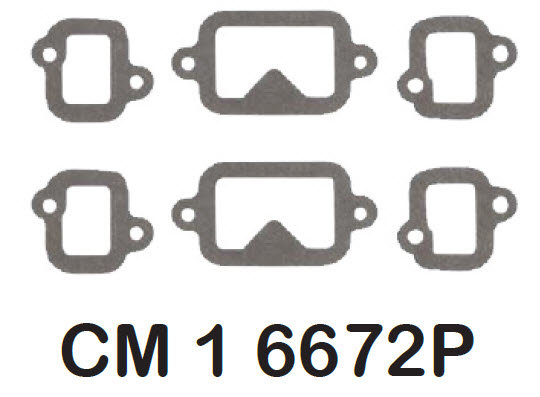 CM-1-6672P - Manifold Gasket Set Manifold to cylinder head mounting gasket set. One (1) required per engine. Includes two sets of gaskets to mount two exhaust manifolds. Direct replacement for Chrysler part # 3745220. Order appropriate end flanges and fittings according to your requirements. Will fit both manifold styles. For additional details see: Chrysler V8-273, 318, 340 and 360 C.I.D. (All models 1966+ log style direct replacement)
19.29
This site is protected by reCAPTCHA and the Google Privacy Policy and Terms of Service apply.