reCAPTCHA script loading
CM-1-6672A - Chrysler Small Block V8 Manifold
Your Price
$433.91
You save $131.96
Manufacturer
Barr Marine
AFTERMARKET
CM-1-6672A - Chrysler Small Block Manifold
Cast iron log style exhaust manifold fits Chrysler LM318, M340, & M360 marine engines from 1966-1972 with rounded top. Interchangeable between port and starboard side.
Includes all mounting hardware, gaskets and plugs.
Swivel-style connector packages must be purchased separate for the corresponding riser/elbows.
For additional details see:
Chrysler V8-273, 318, 340 & 360 C.I.D. (All models 1966+ log style direct replacement)

Barr Marine by EDM is the last and only U.S. manufacturer of inboard parts, and produces a large selection of manifolds and inboard parts.
CM-1-6672A - Chrysler Small Block V8 Manifold
48.0000
Barr Marine
CM-1-6672A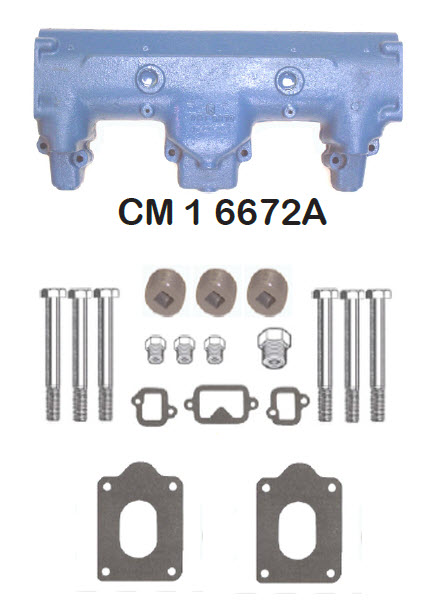 CM-1-6672A - Chrysler Small Block Manifold Cast iron log style exhaust manifold fits Chrysler LM318, M340, and M360 marine engines from 1966-1972 with rounded top. Interchangeable between port and starboard side. Includes all mounting hardware, gaskets and plugs. Swivel-style connector packages must be purchased separate for the corresponding riser/elbows. For additional details see: Chrysler V8-273, 318, 340 and 360 C.I.D. (All models 1966+ log style direct replacement)
433.91
This site is protected by reCAPTCHA and the Google Privacy Policy and Terms of Service apply.