reCAPTCHA script loading
MBK450 - Mounting Bolt Kit
ARCO Original Equipment Quality Replacement Starter Bolt Kit - MBK450

Features:
Mounting Bolt Kit for Arco gear reduction starters. 2 long mounting bolts, 3/8" - 16 N.C
threads. This kit will also fit all Delco gear reduction starters with staggered bolt mounting
pattern. Required when replacing a 10MT starter with a gear reduction starter. Will not fit
metric engines
Fits: 30470 starter, 2 long mounting bolts, ⅜"-16 N.C. threads. This kit will also fit all Delco gear reduction starters w/staggered bolt mounting pattern.
Required when replacing a 10MT Starter with a Gear Reduction Starter.
Will NOT FIT metric engines or 10MT starters.
ARCO Marine is a USA based manufacturer
Arco Marine Bolt Adapter Kit is equivalent to parts:

ARCO is a leading supplier of electrical products for marine engines including inboard/outboard starters, trim/tilt motors, alternators, solenoids, rectifiers and more. All of ARCO's parts are built to meet or exceed OEM qualifications.
MBK450 - Mounting Bolt Kit
1.0000
1.0000 lb
Arco Marine
MBK450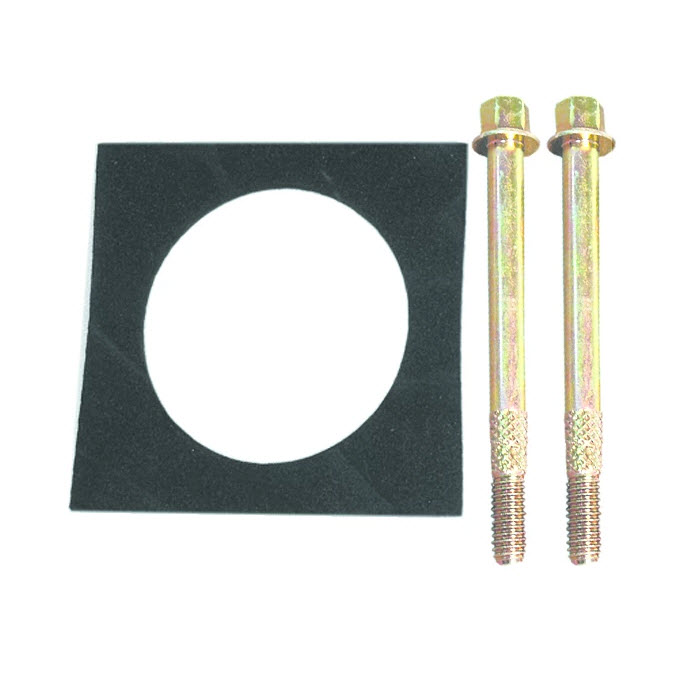 ARCO Original Equipment Quality Replacement Starter Bolt Kit - MBK450 Features:Mounting Bolt Kit for Arco gear reduction starters. 2 long mounting bolts, 3/8" - 16 N.Cthreads. This kit will also fit all Delco gear reduction starters with staggered bolt mountingpattern. Required when replacing a 10MT starter with a gear reduction starter. Will not fitmetric engines Fits: 30470 starter, 2 long mounting bolts, ⅜"-16 N.C. threads. This kit will also fit all Delco gear reduction starters w/staggered bolt mounting pattern. Required when replacing a 10MT Starter with a Gear Reduction Starter. Will NOT FIT metric engines or 10MT starters. ARCO Marine is a USA based manufacturer
26.84
This site is protected by reCAPTCHA and the Google Privacy Policy and Terms of Service apply.