reCAPTCHA script loading
6275 - Tilt Trim Motor
Your Price
$633.12
You save $39.23
ARCO NEW OEM Premium Replacement Tilt Trim Motor - 6275

Fits: Late model Mercruiser w/Oildyne pump, Ring Terminal Ends.
Replaces Part Numbers:
MERCURY 14336A6
MERCURY 14336A8
MERCURY 14336A9
MERCURY 14336A12
MERCURY 14336A15
MERCURY 14336A17
MERCURY 14336A20
MERCURY 14336A25
MERCURY 14336A31
MERCURY 865380A03
MERCURY 865380A13
MERCURY 88183A5
MERCURY 88183A6
MERCURY 88183A8
MERCURY 88183A11
MERCURY 88183A12
MERCURY 88183A13
MERCURY 88183A25
QUALITY ASSURANCE
• Epoxy Powder coated for maximum corrosion protection
• Motor shafts induction case hardened at bearing surfaces for superior wear resistance
PRECISION TESTING
• All armatures tested to withstand 50 times operation voltage (12V)
• All motors performance tested at 5 different load levels
• All motors must meet or exceed OEM performance before being boxed
ARCO Marine is a USA based manufacturer
Related Items
Arco Marine Tilt & Trim Motor is equivalent to parts:
865380A25 Mercury Marine
865380A13 Mercury Marine
865380A25 Mercury Marine
865380A13 Mercury Marine
9-18500 Mallory Marine

ARCO is a leading supplier of electrical products for marine engines including inboard/outboard starters, trim/tilt motors, alternators, solenoids, rectifiers and more. All of ARCO's parts are built to meet or exceed OEM qualifications.
6275 - Tilt Trim Motor
9.0000
Arco Marine
6275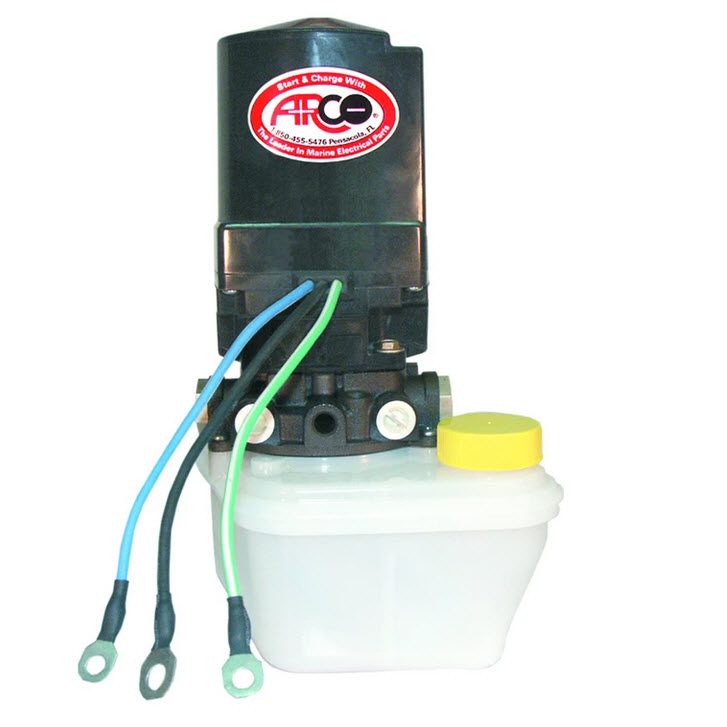 ARCO NEW OEM Premium Replacement Tilt Trim Motor - 6275 Fits: Late model Mercruiser w/Oildyne pump, Ring Terminal Ends. Replaces Part Numbers:MERCURY 14336A6MERCURY 14336A8MERCURY 14336A9MERCURY 14336A12MERCURY 14336A15MERCURY 14336A17MERCURY 14336A20MERCURY 14336A25MERCURY 14336A31MERCURY 865380A03MERCURY 865380A13MERCURY 88183A5MERCURY 88183A6MERCURY 88183A8MERCURY 88183A11MERCURY 88183A12MERCURY 88183A13MERCURY 88183A25 QUALITY ASSURANCE • Epoxy Powder coated for maximum corrosion protection • Motor shafts induction case hardened at bearing surfaces for superior wear resistance PRECISION TESTING • All armatures tested to withstand 50 times operation voltage (12V) • All motors performance tested at 5 different load levels • All motors must meet or exceed OEM performance before being boxed ARCO Marine is a USA based manufacturer
633.12
This site is protected by reCAPTCHA and the Google Privacy Policy and Terms of Service apply.