reCAPTCHA script loading
60124 - Alternator, 90AMP
SECURE CHECKOUT
SPEEDY DELIVERY
30-DAY RETURN
FULL WARRANTY
Manufacturer
Arco Marine
AFTERMARKET
ARCO NEW Premium Replacement Alternator - 60124

Features:
12 Volt, 105 Amp, Self exciting, integral regulator, Isolated ground. Includes: Tachometer terminal,
External voltage adjustment, 2-inch mounting foot, 10mm hole, Single groove pulley included
Fits: Volvo Penta, 12 Volt, 105 Amp,
QUALITY ASSURANCE
· All alternators are engineered for performance and reliability.
· All alternators are engineered and manufactured with precision and quality.
· All alternators must meet or exceed OEM performance before being boxed
Today's increased electrical loads and more sophisticated electronics demand improved performance, greater reliability, and higher output from the electrical generating system. ARCO's creative engineering offers a 105 Amp series as the means to a totally efficient electrical system. SEE PART NUMBERS 60121 60122 60124 60126
Replaces Part Numbers:
Sierra 18-5972
ARCO Marine is a USA based manufacturer

ARCO is a leading supplier of electrical products for marine engines including inboard/outboard starters, trim/tilt motors, alternators, solenoids, rectifiers and more. All of ARCO's parts are built to meet or exceed OEM qualifications.
60124 - Alternator, 90AMP
12.0000
Arco Marine
60124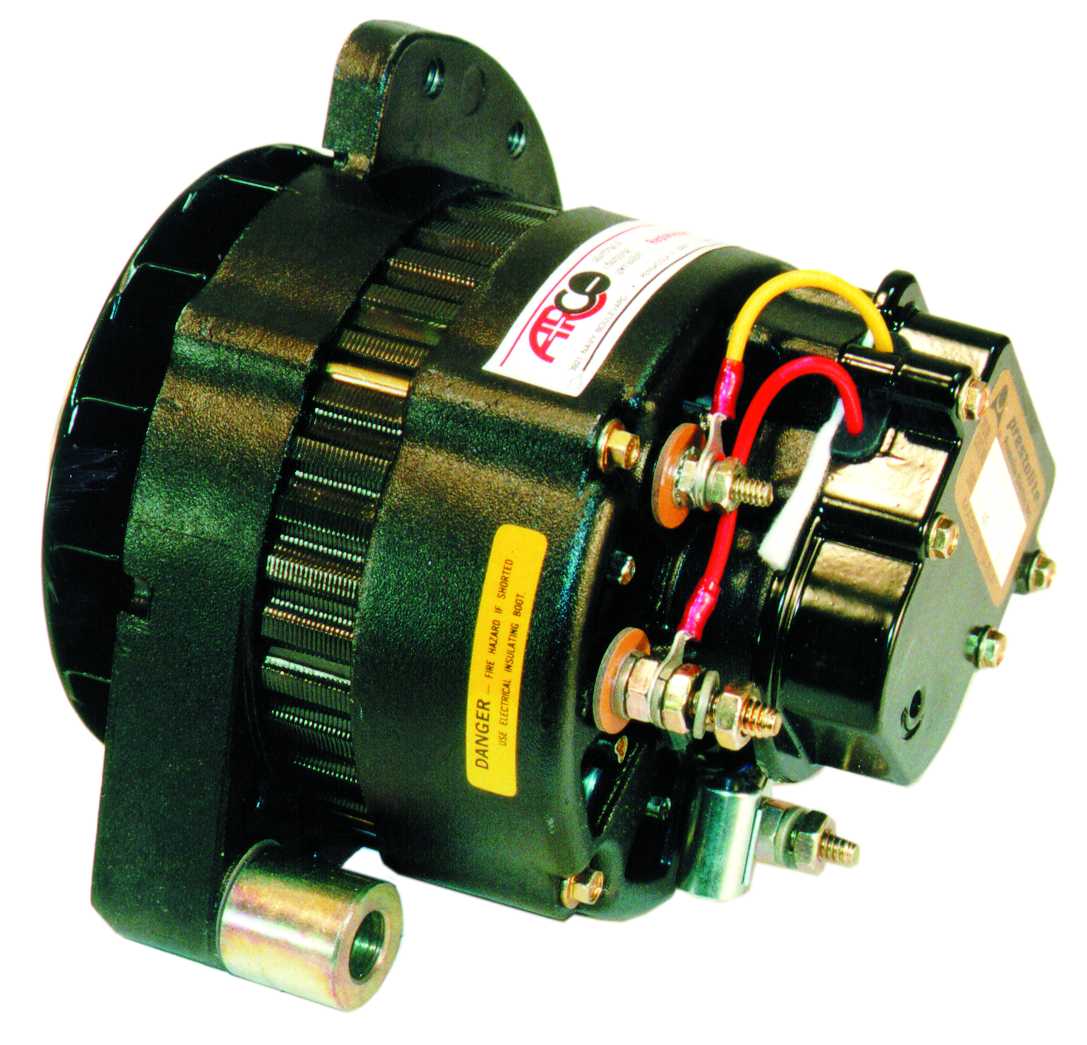 ARCO NEW Premium Replacement Alternator - 60124 Features:12 Volt, 105 Amp, Self exciting, integral regulator, Isolated ground. Includes: Tachometer terminal,External voltage adjustment, 2-inch mounting foot, 10mm hole, Single groove pulley included Fits: Volvo Penta, 12 Volt, 105 Amp, QUALITY ASSURANCE · All alternators are engineered for performance and reliability. · All alternators are engineered and manufactured with precision and quality. · All alternators must meet or exceed OEM performance before being boxed Today's increased electrical loads and more sophisticated electronics demand improved performance, greater reliability, and higher output from the electrical generating system. ARCO's creative engineering offers a 105 Amp series as the means to a totally efficient electrical system. SEE PART NUMBERS 60121 60122 60124 60126 Replaces Part Numbers: Sierra 18-5972 ARCO Marine is a USA based manufacturer
526.15
This site is protected by reCAPTCHA and the Google Privacy Policy and Terms of Service apply.