Shop OMC & OMC Cobra Engine & Outdrive Parts
Shop by OMC Sterndrive Diagram
Shop by OMC Model Number
1968-2009 OMC models
Shop by Year, HP & Model Number
NOTE: Model numbers can be found on an I.D. tag on the boat motor or on boat registration or insurance paperwork.
Shop by OMC Part Number
1962-1998 OMC Stern Drives & Inboard Engines
Enter a 1962-1998 OMC part number in the Search by Part Number field at the top of the page for our online inventory of OMC sterndrive and engine parts.
Find OMC Manuals from 1964 to 1998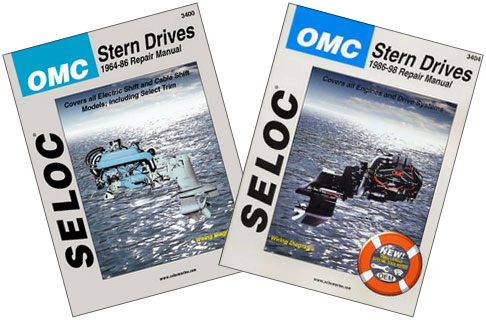 Find OMC Parts by Manufacturer's Catalog
Each of these online catalogs offers application charts for OMC parts to help you find discount outdrive and motor parts. Please call for assistance for any hard-to-find OMC parts.

Application guides
Largest selection available
Limited lifetime warranty

Application guides
Outboard motor ignition specialists
2-year warranty