50143 - Starter
ARCO Premium Replacement Inboard Starter - 50143

Replaces Part Numbers:
Mercury 50-72550
Mercury 50-72550A1
Mercury 50-72550A2
Mercury 50-72550R2
ARCO Premium Replacement Inboard Starter Heavy Duty. Fits Mercruiser 470. Threaded mounting stud in case. 12 volt. Clockwise rotation.
PRECISION TESTING
• All armatures tested to withstand 50 times operation voltage (12V)
• All motors performance tested at 5 different load levels
• All motors must meet or exceed OEM performance before being boxed

About ARCO:
ARCO Marine is a USA based manufacturer
Arco Marine Inboard Starter is equivalent to parts:
72550R2 Mercury Marine
72550A2 Mercury Marine
50 72550R 2 Mercury Marine
50 72550A 2 Mercury Marine
9-15905 Mallory Marine

ARCO is a leading supplier of electrical products for marine engines including inboard/outboard starters, trim/tilt motors, alternators, solenoids, rectifiers and more. All of ARCO's parts are built to meet or exceed OEM qualifications.
50143 - Starter
Arco Marine
50143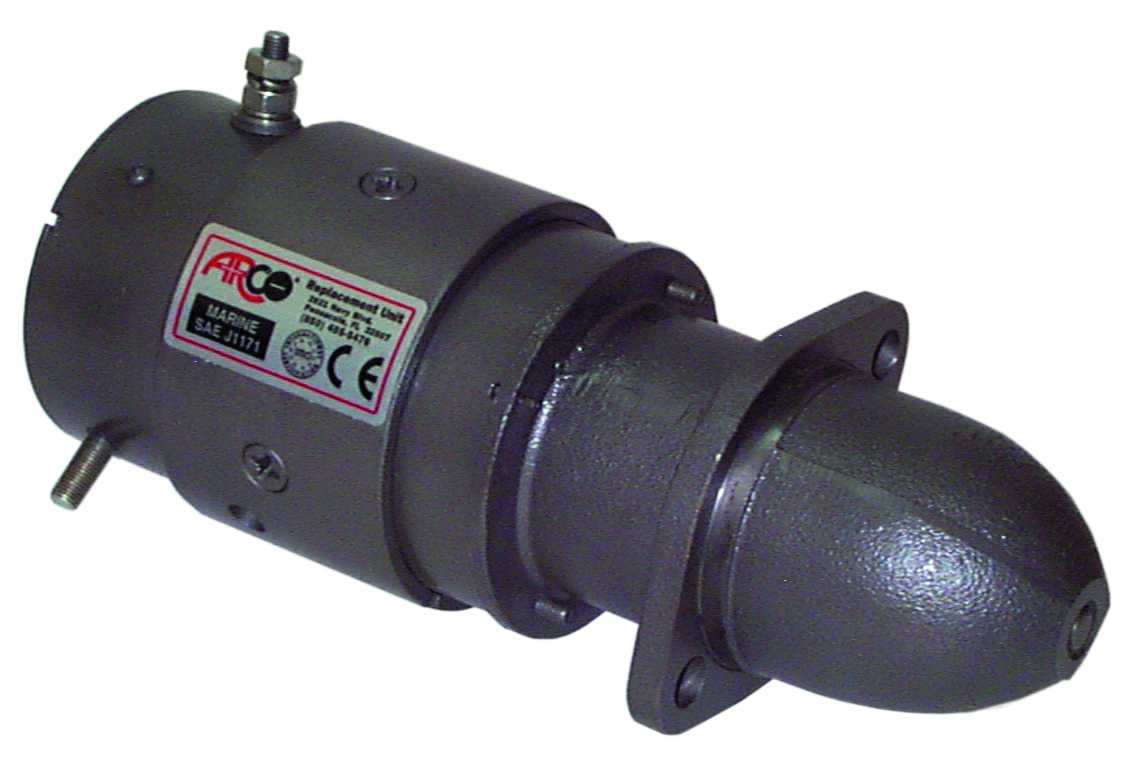 ARCO Premium Replacement Inboard Starter - 50143 Replaces Part Numbers: Mercury 50-72550Mercury 50-72550A1Mercury 50-72550A2Mercury 50-72550R2 ARCO Premium Replacement Inboard Starter Heavy Duty. Fits Mercruiser 470. Threaded mounting stud in case. 12 volt. Clockwise rotation. PRECISION TESTING• All armatures tested to withstand 50 times operation voltage (12V)• All motors performance tested at 5 different load levels• All motors must meet or exceed OEM performance before being boxed About ARCO: ARCO Marine is a USA based manufacturer
352.02