reCAPTCHA script loading
VO-1-835804 - Volvo Manifold, Small Block Chevy
Your Price
$357.84
You save $122.15

VO-1-835804 - Exhaust Manifold
Direct replacement water-cooled exhaust manifold. Replaces Volvo part number 835804-6. Manifold includes all plugs, gaskets and mounting hardware to head.
For additional details see:
Volvo V8-307 & 350 C.I.D. (Models AQ 200D, 200F, 225D, 225E, 225F, 255B, 260A, 271A, 280A, 290A, 311A BB, 225A, 225 AV, 225B, 260A, 260B & 260C center riser direct replacement)
Barr Marine Volvo Mani,sm Bk Chev (49#) Vo-1-835804 is equivalent to parts:
856883 Volvo Penta
9-40901 Mallory Marine

Barr Marine by EDM is the last and only U.S. manufacturer of inboard parts, and produces a large selection of manifolds and inboard parts.
VO-1-835804 - Volvo Manifold, Small Block Chevy
51.0000
Barr Marine
VO-1-835804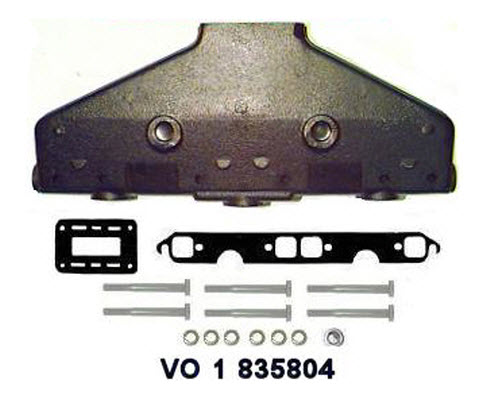 VO-1-835804 - Exhaust Manifold Direct replacement water-cooled exhaust manifold. Replaces Volvo part number 835804-6. Manifold includes all plugs, gaskets and mounting hardware to head. For additional details see: Volvo V8-307 and 350 C.I.D. (Models AQ 200D, 200F, 225D, 225E, 225F, 255B, 260A, 271A, 280A, 290A, 311A BB, 225A, 225 AV, 225B, 260A, 260B and 260C center riser direct replacement)
357.84
This site is protected by reCAPTCHA and the Google Privacy Policy and Terms of Service apply.