751020-1 - Brass Coupler Lock w/ SS Pin
Section
Seadog Brass Coupler Lock With Stainless Pin
Additional Info
751020-1 Brass Coupler Lock, Stainless Steel Pin
Measurements;
A- 2'', B- 1-1/2'', C- 5/8'', D- 9/16'', E- 9/16 Inch
Designed for theft deterrence, coupler locks also provide an additional level of security to prevent accidental uncoupling while in transit to better protect your trailer.
Corrosion resistant cast brass construction with a 304-stainless pin. Fits most coupler sizes. Includes two keys.
751020-1 - Brass Coupler Lock w/ SS Pin
SeaDog Line
3169896
751020-1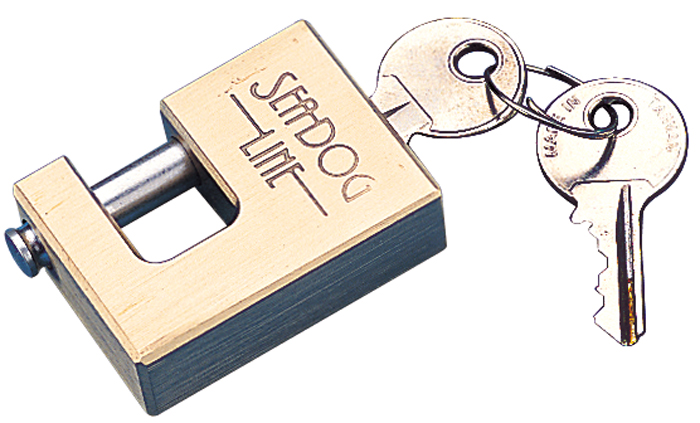 Brass with 9/16" opening.
20.80