420203-1 - Rocker Switch (spdt), On/Off/On
Section
Seadog Contura Switch
Additional Info
420203-1 Three Position Rocker Switch On/Off/On
Measuements
A- 13/16, B- 1 7/16 Inch
Contura® rocker switches are constructed of injection molded nylon and stamped brass with silver tin oxide contacts.
Certified IP66/68 dust proof and water resistant for front panel components.
Vibration, shock, thermoshock, moisture and salt spray resistant.
Temperature range from -40°C to +85°C. UL1500 / ISO8846 ignition protection for marine products. Rated 20 amps @ 12VDC.
420208-1 - Rocker Switch (dpdt), On/Off/On
SeaDog Line
3168025
420208-1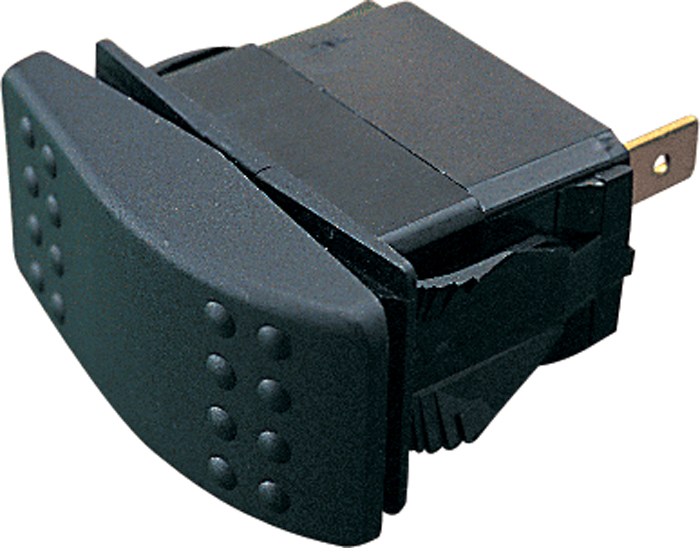 Stamped Brass/Injection Molded Nylon + Polycarbonate. Rated for 20 AMPS @12 volts.
12.40