297241-1 - 1 9/16IN ADHESIVE STUD - WHI
Section
Dome Base Adhesive Canvas Fastener
Dome base adhesive canvas fastener.
Additional Info
297241-1 Dome Base Adhesive Canvas Fastener
These canvas fasteners are manufactured from a rigid UV resistant acetal polymer for excellent adhesion to flat surfaces.
Accepts standard canvas snaps and fasteners. Attaches quickly, without drilling any holes, securing an existing snap in seconds.
Each piece features an acrylic foam with a special VHB (Very High Bond) adhesive for quick and easy attachment.
Can be removed with a heat gun. (-1) Display packs contain 1 pair.
297241-1 - 1 9/16IN ADHESIVE STUD - WHI
SeaDog Line
3165043
297241-1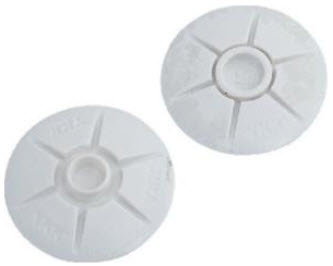 Dome base adhesive canvas fastener.
6.38