441071-1 - 71, Festoon, 6CP, 13V, Cd/2
Section
Light Bulbs For Marine Use
Additional Info
441071-1 Festoon Light Bulb
Measurements;
A- 1-3/16'', B-7/16 Inch
Festoon bulbs are double ended lamps that resemble AGC style glass fuses and are often used for marine navigation lighting.
Incandescent they give off a warm white light. Nickel plated brass tips for corrosion resistance and positive contact.
Heavy duty glass bulb housing and filaments for break resistance and longevity. 12.8 VDC.
441993-1 - PR3, Min. Flange, 1.5CP, 3V, Cd/2
SeaDog Line
3161944
441993-1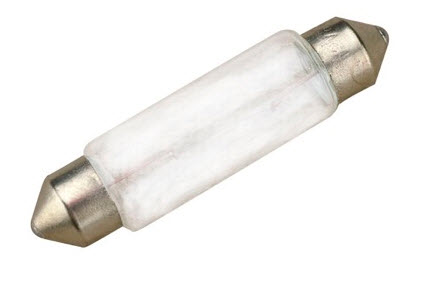 For use in Navigation and Trailer Lights. In single or double contact bayonet type bases.
2.66