420489-1 - Replacement Lanyard Only, F/420488
Section
Seadog Universal Kill Switch
Additional Info
420489-1 Replacement Lanyard Only
Replacement Lanyard for Universal Kill Switch 420488-1.
Replacement lanyard approximately 15" when coiled and 48" when stretched which should be replaced if worn, cut or frayed.
420488-1 - Kill Switch, Universal
SeaDog Line
3160488
420488-1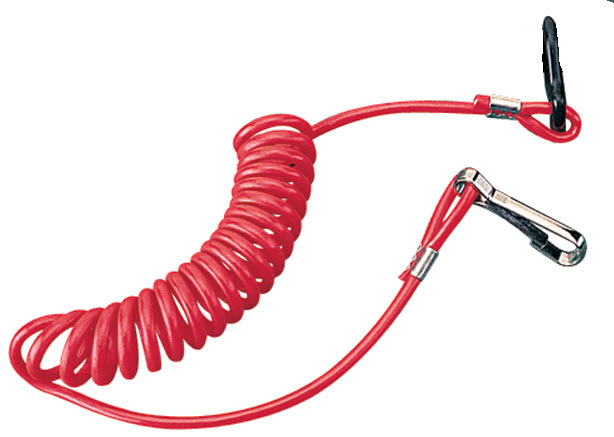 Stamped brass/injection molded nylon & delrin kill switch. Replace lanyard if worn, cut or frayed. Dual circuitry allows kill switch to be wired for either ignition kill or magneto kill depending on the application. WARNING: Test switch for proper function before each use.
10.83