420465-1 - Switch, Brass Toggle, On/Off
Additional Info
420465-1 Brass, Two Position Toggle Switch, On/Off
Measurements;
A- 3/8, B- 7/16 Inch
This SPST On/Off toggle switch is constructed of stamped brass for durability and corrosion resistance.
Rated 15 amps @ 12VDC. Maximum panel thickness: 3/8".
420465-1 - Switch, Brass Toggle, On/Off
SeaDog Line
3160465
420465-1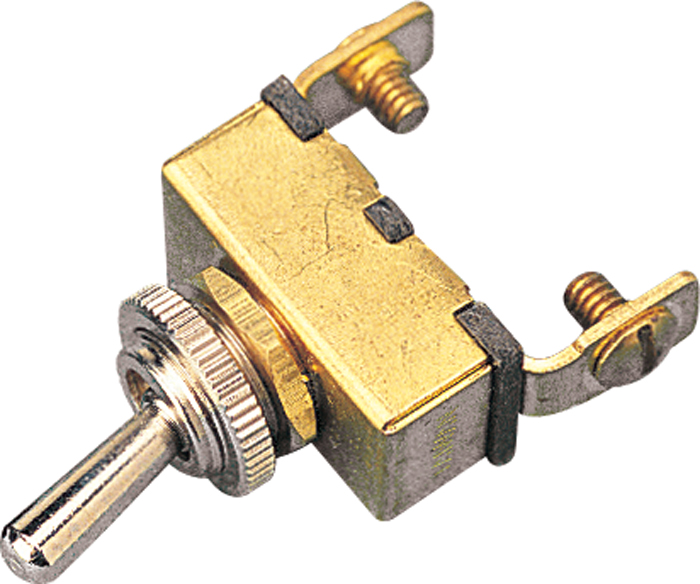 Two position "Off-On". All brass. Furnished with nickel plated brass face nut and brass back-up nut. Mounting stem 3/8" long. 7/16" diameter. Rating: 15 Amps @ 12 volts. Bubble packed.
6.79