420252-1 - Rocker Switch, Off-m/On, 3-term
Section
Illuminated Rocker Switches
Additional Info
420252-1 Illuminated Two Position Rocker Switch, Off/Momentary On
Measurements;
A- 7/8, B- 1 7/16 Inch
Durable injection molded nylon and stamped brass construction these rocker switches illuminate when in the on position.
Installation is easy, simply snap into standard 7/8" X 1-7/16" panel slots wiring with ¼" blade terminals. Rated 15 amps @ 12VDC.
420258-1 - Rocker Switch, On-off-on, 4-term
SeaDog Line
3160258
420258-1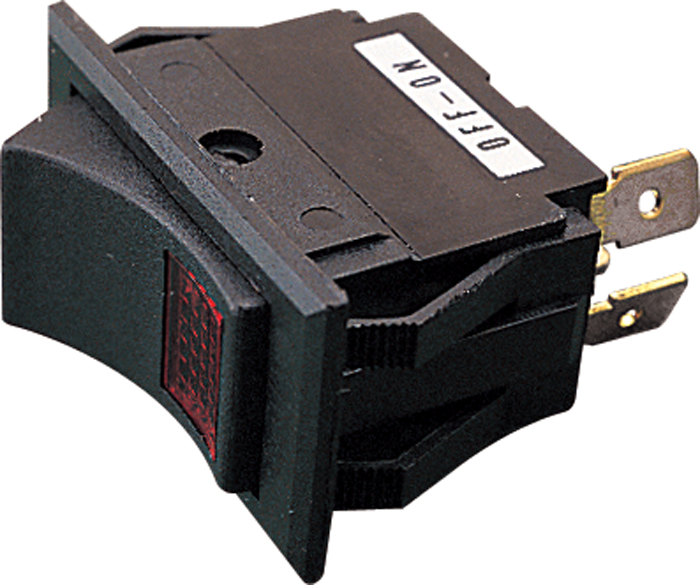 Illuminated in their "On" position. Snaps into 7/8" x 1-1/2" panel hole. Has 1/4" blade terminals. Housing is black plastic. Rated for 15 AMPS @12 volts. Bubble packed.
7.17