420249-1 - Rocker Switch, M/On-off-m/On, 3-term
Section
Non-illuminated Rocker Switches
Additional Info
420249-1 Three Position Rocker Switch, Momentary On/Off/Momentary On
Measurements;
A- 7/8, B- 1 7/16 Inch
Durable injection molded nylon and stamped brass construction these rocker switches install with ease.
Simply snap into standard 7/8" X 1-7/16" panel slots wiring with ¼" blade terminals. Rated 15 amps @ 12VDC.
420248-1 - Rocker Switch, On-off-on, 3-term
SeaDog Line
3160248
420248-1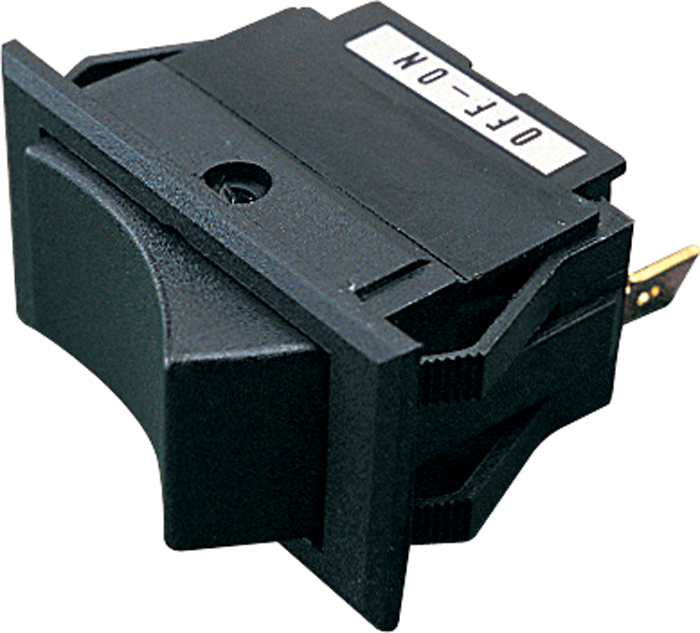 High quality, rugged construction. The latest in weather-resistant technology. Snaps into 7/8" x 1-1/2" panel hole. Rated for 15 AMPS @12 volts. 1/4" blade type terminals. Bubble packed.
5.01