420103-1 - Trolling Toggle Switch Dpdt On/Off/On
Section
Non-illuminated Toggle Switches
Additional Info
420103-1 3 Position 6 Terminal Toggle switch
Measurements
A- 3/8, B- 1/2 Inch
Water resistant toggle switches are constructed of stamped brass, injection molded nylon and polycarbonate.
Features a locking ring with lever seal and a protruding cap nut.
Easy to install they can be used in a variety of applications.
Rated 15 amp @ 12VDC
420104-1 - Toggle Switch, M.on-off-m.on, 6-term
SeaDog Line
3168020
420104-1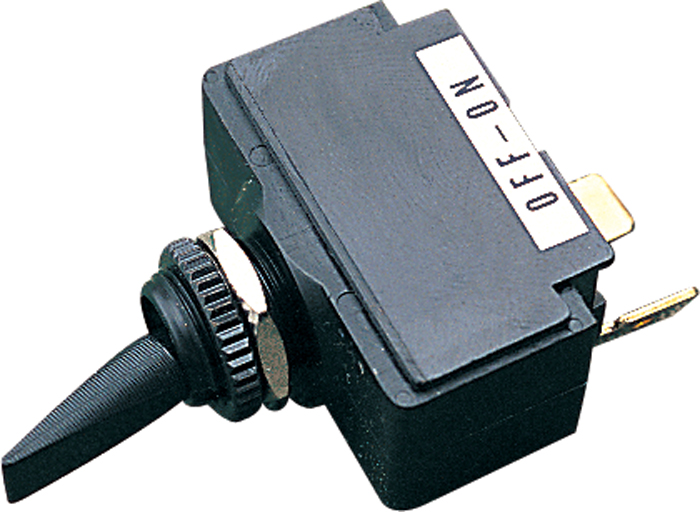 Black plastic paddle and locking ring with lever seal and knurled cap nut. Sealed to resist water penetration. Fits panels up to 1/4" thick; requires 15/32" mounting hole. Rated 15 AMPS @ 12 volts, and has 1/4" blade terminals. Bubble packed.
7.63