06504 - Polyurethane Sealant, Black, 10 oz.
Section
3m Marine 5200 Adhesive / Sealant
This high performance polyurethane adhesive/sealant becomes tack free in 48 hours, completely cures in 5-7 days with no shrinkage. The seal is extremely strong, retains its strength above or below the water line. Stays flexible. Available in 1 and 3 oz. Carded Tubes, and 10 oz. Cartridges
06500 - Polyurethane Sealant, White, 10 oz.
3M Marine Trades
2606500
6500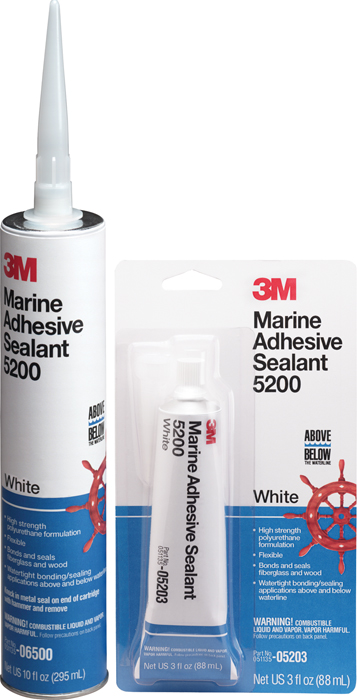 This high performance polyurethane adhesive/sealant becomes tack free in 48 hours, completely cures in 5-7 days with no shrinkage. The seal is extremely strong, retains its strength above or below the water line. Stays flexible. Available in 1 and 3 oz. Carded Tubes, and 10 oz. Cartridges
26.51