Connectors & Terminals (Cont.)
Connectors & Terminals (Cont.)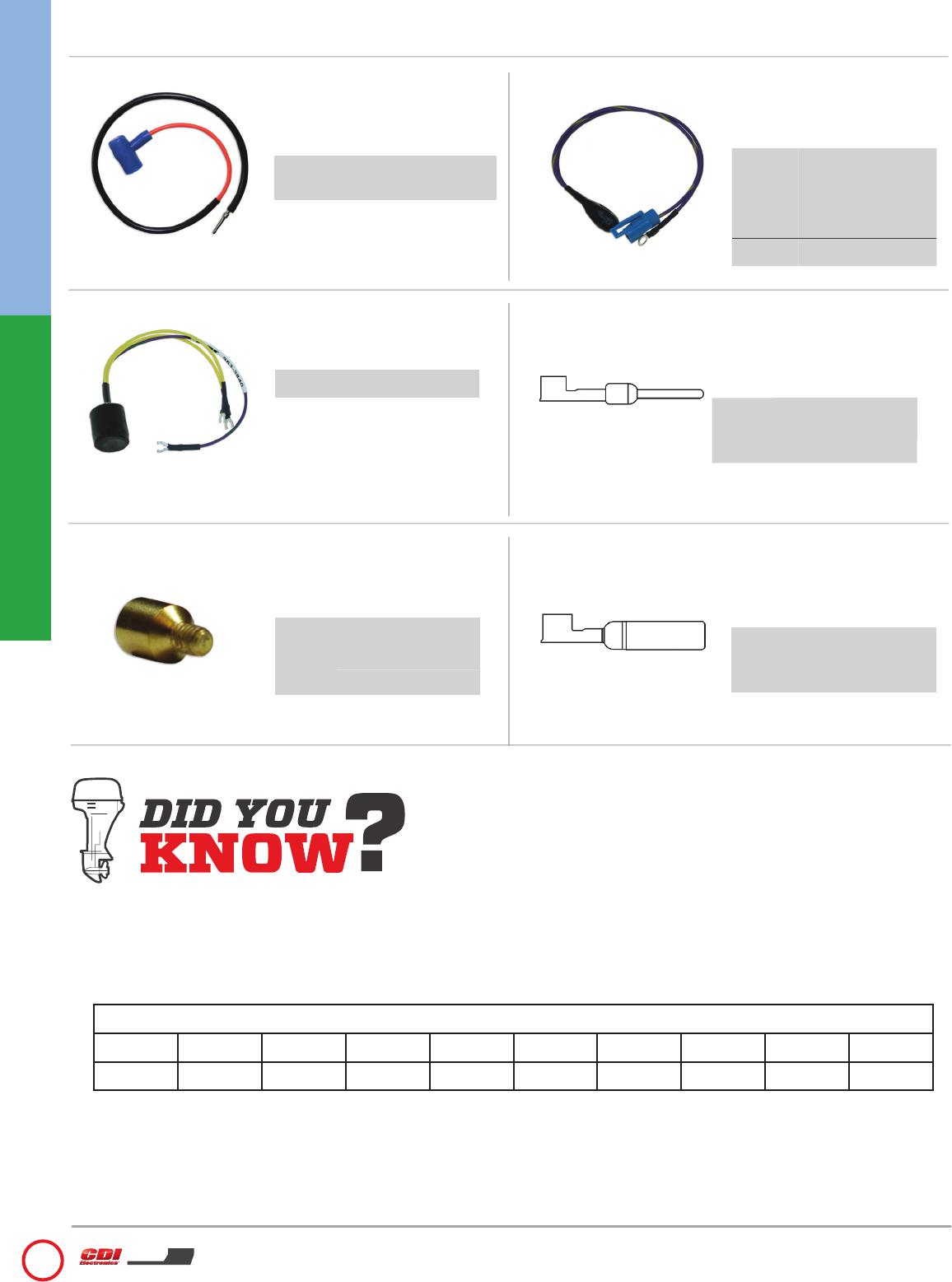 76
16
CATALOG
BETTER

THAN THE OEM
Johnson Evinrude
Johnson Evinrude
Blocking Diode
Fits:
1970-1972
(3 & 4 Cyl.
Engines with Battery
CD Ignitions & Lower
Unit Electronic Shift
Solenoids)
Wire, Coil
Orange coil lead for Johnson Evinrude
ignition coil connections.
Fits:
Engines using distributor caps
with screw-in terminals
Replaces: 510364
*Includes 20 Pieces
Ignition Coil
Wire Terminals
Male Amphenol
Pins
*Includes 20 Pieces
Female Amphenol
Sockets
Shift Diode
*Includes 20 Pieces
Connectors & Terminals
You can quickly identify the Model and Year for Johnson Evinrude engines
that are 1980 and newer by using the chart below.
"INTRODUCES"
Example: J150TTLCE would be a 1989 150 HP Johnson and a E175STEU
would be a 1997 175 HP Evinrude.
Combined 2015_16 Catalog_Rev. D_Condensed Spark Plug Wire Data.indd 76
9/2/14 8:47 AM