Premier Repair Services (Cont.)
Premier Repair Services (Cont.)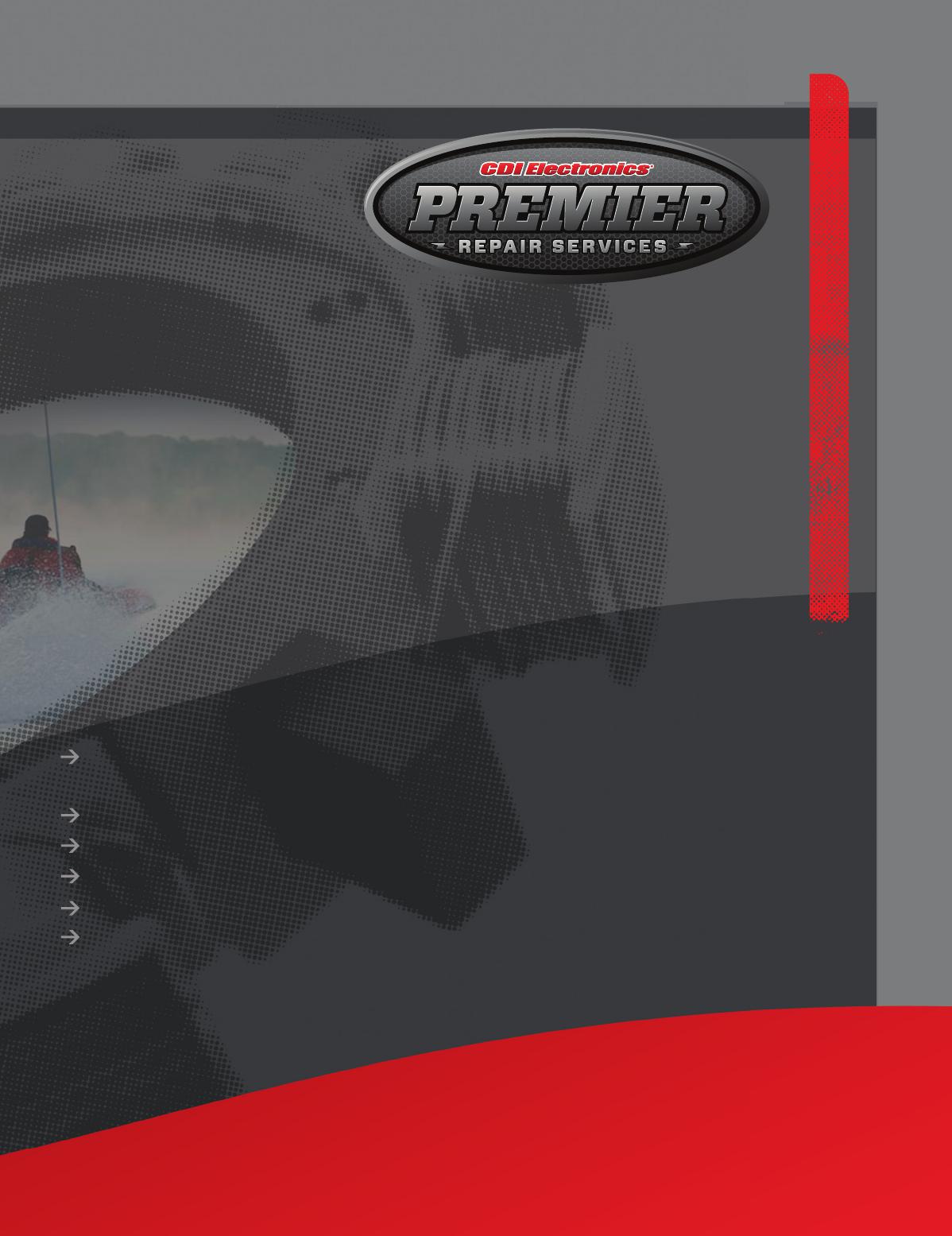 Premier Repair Services
The time it takes to service the part and return it to you depends on the season and work load at the
factory. Typically, once CDI Electronics receives the part, it can be turned around in 2 – 4 weeks.
(a) For racing purposes only. You must sign a disclaimer stating you will be using the modifi ed EFI for racing purposes only.
IMPROVE PERFORMANCE BY HAVING US RECALIBRATE YOUR
OUTBOARD EFI MODULE (a)
REPAIR OBSOLETE AND HIGHLY UNIQUE PARTS
IMPROVE CIRCUITS TO MORE RELIABLE DESIGNS
UPGRADE AND IMPROVE WIRING
RECURVE YOUR EFI BACK TO OEM SPECS WHEN WE REBUILD IT
USUALLY SAVE MONEY VERSUS BUYING A NEW PART FROM THE OEM
WHAT CAN PREMIER REPAIR SERVICE
DO FOR YOU?
TECH SUPPORT:
1.866.423.4832

CALL TO ORDER:

1.800.209.9624
155
Premier Repair Services