Tool Kits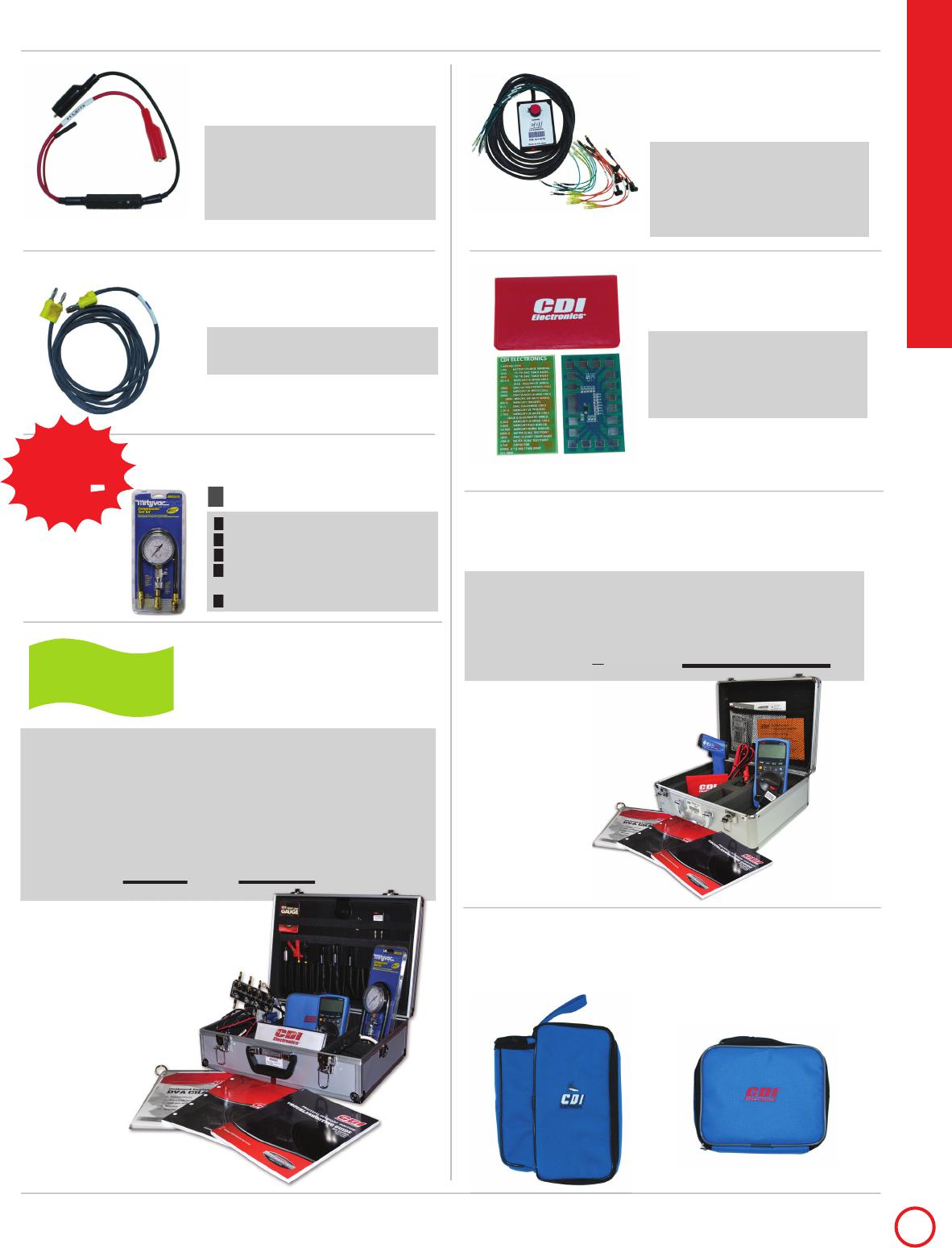 Tools & Test Equipment
Pack Load Resistor
Remote DVA Test
Harness
cury engines with separate ignition packs
carbureted engines & Yamaha engines
Extension Cable
Resistor Test Card
Perfect for calibrating the multimeter
before troubleshooting begins
Basic resistance values of most out-
board engines are listed on the card
511-9904
Diagnostic Tool Kit
Kit Includes:
Essential Meters Tool Kit
Kit Includes:
961-0003 Laminated DVA Charts
961-0001 CDI Catalog
961-0002 Troubleshooting Guide
Soft Case
With Pocket
Use to replace ignition coil for testing DVA
output from ignition pack when looking for
a defective coil
Replaces: PL88
Extension harness for inductive RPM pickup.
Used with a Fluke 88 multimeter
Soft Case
BEST SELLER
511-9778
Compression Test Kit
Designed for dry and wet cylinder
compression testing to detect ring or cylinder
head problems, sticking valves, blown head
gasket(s) and more.
*Not for use on diesel engines.
New
for
2015
15
Tools & Test Equipment