Recommended Tool List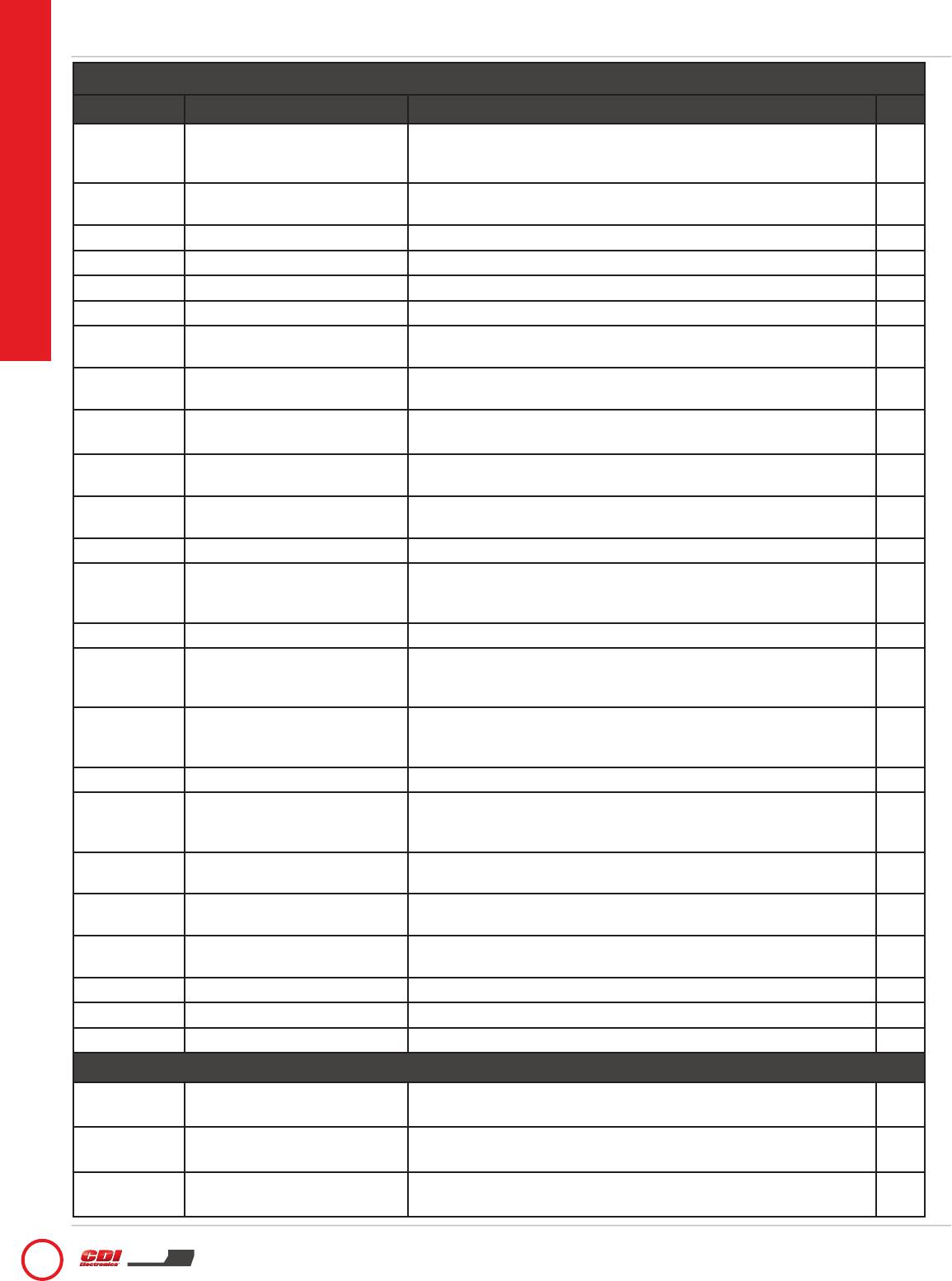 Tools & Test Equipment
CDI Electronics Marine Shop Recommended Tool List
Used to set timing on a 4 or 6 Cyl. engine or test optical sensors on
the bench and on the engine. Unique buzzer allows you to set timing
without having to see the LED.
12
Unique tester is used to test 3 Cyl. optical sensors on the bench and
on the engine.
12
Sealed single cylinder tester can be used in-line to the spark plug for
engine running tests. (With removable ground clip.)
14
Allows you to test up to 8 cylinders for cranking speed tests. Sealed
design reduces the chances of injury and fire.
14
Recommended)
Allows access to wires for testing without removing the connector.
Tiny hole usually reseals itself when wire heats.
14
Used with most digital multimeters to measure amperage output of
the charging system or starter draw amperage.
14
Unit automatically compensates for polarity. Can be used with most
quality multimeters.
14
Most cost effective meter for marine use. Has voltage, temperature,
amperage, ohms, and DVA readings (includes the 511-9773-NL VA
Adapter.)
13
System (M.E.D.S.)
Easy-to-use advanced software package specifically developed for
troubleshooting marine engines. M.E.D.S. works with most major
engine brands.
6
Valve
New design prevents tipping over, and EZ-Fill calibrated check valve
creates air-lock to keep lube from running out while installing a drain
plug. Makes filling lower units easier.
22
New design has a high tensile strength poly coated woven belt for
a more secure grip of the flywheel. Longer handle provides a more
comfortable grip for more leverage with less effort.
23
76
Use to set stator and trigger air gap on Johnson/Evinrude 2 Cyl. / 2
Stroke engines from 1977-2006.
76
Contains 10 pieces each of the male, female connectors and
sleeves.
28
Optional Equipment Upgrades
ture. Ideal for quickly measuring engine temperature.
12
quency, temperature, capacitance, diodes and engine RPM.
17
switch and read the engine RPM.
21
10
16
Tools & Test Equipment