Alternator Tips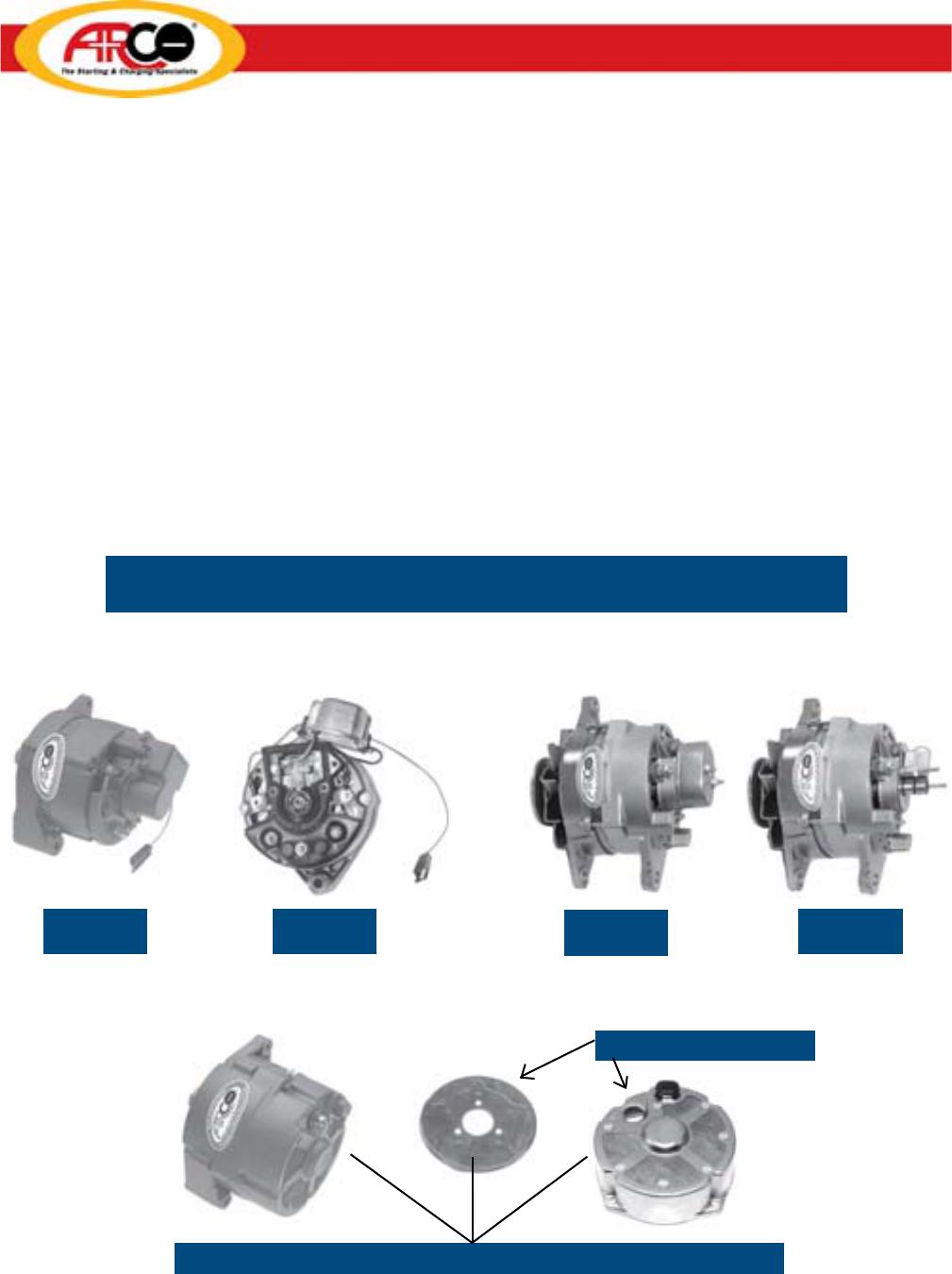 VARIOUS MARINE APPROVED ALTERNATOR DESIGNS
Brush Cover
Installed
Delco style alternators use flame arrestors instead of sealed brush compartments.
Alternators that are being installed on inboard gasoline engines must be certified to meet Coast Guard requirements for ignitio
n
protection. In order for the alternator to be certified, it must pass the testing procedure, Marine SAE J1171, laid-out by the
Society
of Automotive Engineers (SAE).
Brushes inside the alternator cause some sparking when the alternator is charging. This is normal for any alternator. When the
alternator is exposed to a flammable atmosphere, such as an enclosed engine compartment on an inboard gasoline application
with a fuel leak, the sparking from the brushes in the alternator may cause an explosion.
The Marine SAE J1171 testing procedure is as follows: A sparking device, similar to a spark plug, is installed in the brush area of
the alternator. Another device is also installed in the brush area of the alternator to supply a specified mixture of propane gas and
oxygen. The alternator is then placed in an explosion proof test chamber. The chamber and the alternator are then filled with t
he
explosive gas mixture. A high-voltage coil supplies current to the sparking device in the brush area of the alternator, causing an
explosion. An explosion must not occur in the test chamber while this test is being performed. This step is repeated nine times
.
Finally, a spark is supplied inside the test chamber causing an explosion to ensure that the explosive mixture was present duri
ng
the testing operations.
ALTERNATORS APPROVED FOR MARINE USE
Motorola Style
Prestolite Style
Delco Style
Stainless steel 3-ply screens
Brush Cover
Installed
Brush Cover
Removed
Brush Cover
Removed
TECH TIPS