0585133 - Tiller Handle Stop Switch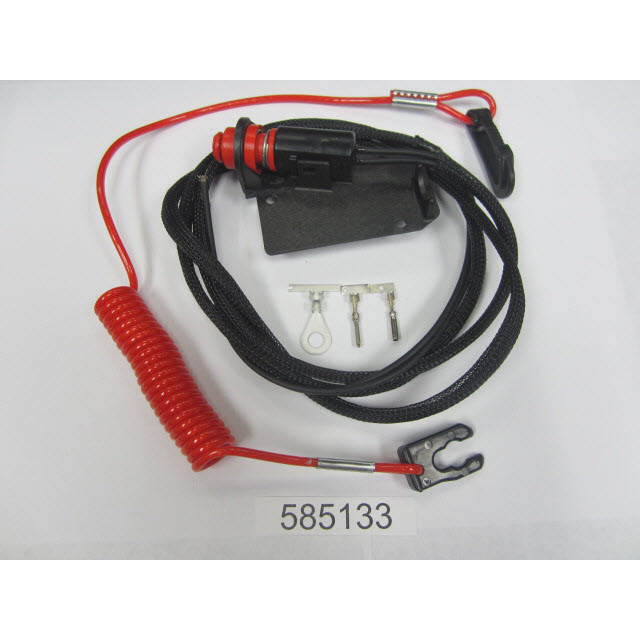 Part Number
0585133 Johnson
0585133 Evinrude
585133 Johnson
585133 Evinrude

Manufacturer
Evinrude Johnson OMC
CURRENT
0585133 Stop Switch Kit
This kit services all Evinrude and Johnson outboard tiller handle steering models with the emergency ignition stop switch installed on the side of the tiller steering handle. Special Tools are required. Kit includes the following:
0584260 Stop Switch Assembly
0398602 Lanyard Assembly
0510818 Ring Terminal
0511469 Pin Terminal
0581656 Socket Terminal

Original Evinrude Outboard, Johnson Outboard, OMC Inboard, OMC Stern Drive, OMC Sail Drive and OMC Sea Drive parts.
0585133 - Tiller Handle Stop Switch
Evinrude Johnson OMC
0585133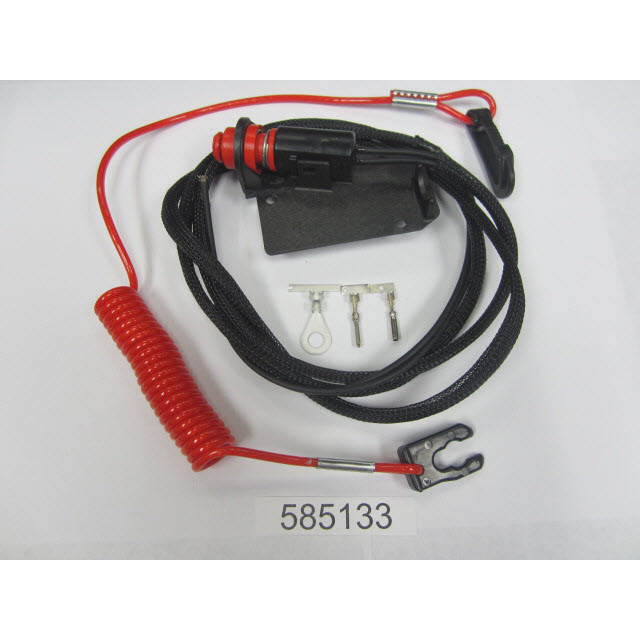 0585133 Stop Switch Kit This kit services all Evinrude and Johnson outboard tiller handle steering models with the emergency ignition stop switch installed on the side of the tiller steering handle. Special Tools are required. Kit includes the following: 0584260 Stop Switch Assembly 0398602 Lanyard Assembly 0510818 Ring Terminal 0511469 Pin Terminal 0581656 Socket Terminal
$129.09