0584209 - Ignition Kit Assembly Plate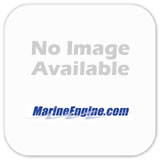 2 in stock.
Part Number
0584209 Johnson
0584209 Evinrude
584209 Johnson
584209 Evinrude

Manufacturer
Evinrude Johnson OMC
VINTAGE
This Ignition Plate and Pilot Replacement Kit provides a method of repairing a worn pilot diameter on 9.9 thru 35 HP Evinrude and Johnson outboards without having to replace the cylinder and crankcase assembly. The kit consists of :
0323692 Thrust Washer
0323647 Retaining Ring- Armature Plate
0307466 Screw
0323693 Washer
0323685 Pilot Ring- Armature Plate
0327420 Moly Lube
* And Armature Plate depending on Model
* 0584207 for CE and Later
* 0584208 for CU and CC
* 0327770 for 1977 thru CD

Original Evinrude Outboard, Johnson Outboard, OMC Inboard, OMC Stern Drive, OMC Sail Drive and OMC Sea Drive parts.
0584209 - Ignition Kit Assembly Plate
Evinrude Johnson OMC
0584209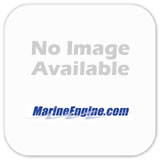 This Ignition Plate and Pilot Replacement Kit provides a method of repairing a worn pilot diameter on 9.9 thru 35 HP Evinrude and Johnson outboards without having to replace the cylinder and crankcase assembly. The kit consists of : 0323692 Thrust Washer 0323647 Retaining Ring- Armature Plate 0307466 Screw 0323693 Washer 0323685 Pilot Ring- Armature Plate 0327420 Moly Lube * And Armature Plate depending on Model * 0584207 for CE and Later * 0584208 for CU and CC * 0327770 for 1977 thru CD
$216.89