0176345 - Wiring Kit, Adapter 95B96E

10+ in stock.
Part Number
0176345 Johnson
0176345 Evinrude
176345 Johnson
176345 Evinrude

Manufacturer
Evinrude Johnson OMC
OBSOLETE
176345 Harness with system check (oem).
Adapter Harness SystemCheck 1995 or Older Boat to 1996 & Newer Engine with SystemCheck Engine Monitor
Kit includes:
• Harness to adapt engine and trim connections - 10 feet long
• Harness to supply SystemCheck® signals to the dash - 26 feet long
• Pickup kit for 1.8 gallon oil tank (Connectors and circuitry in the 1995 and earlier tank are not compatible)
• To accommodate a 3.0 gallon oil tank, order pickup p/n 5008614
• Horn Kit - connects to SystemCheck® harness

Original Evinrude Outboard, Johnson Outboard, OMC Inboard, OMC Stern Drive, OMC Sail Drive and OMC Sea Drive parts.
0176345 - Wiring Kit, Adapter 95B96E
Evinrude Johnson OMC
0176345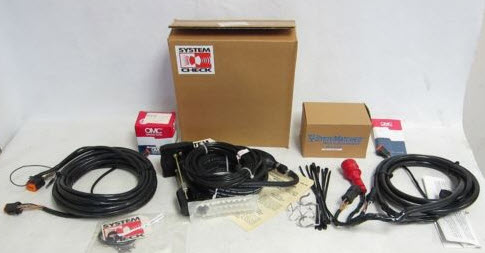 176345 Harness with system check (oem). Adapter Harness SystemCheck 1995 or Older Boat to 1996 and Newer Engine with SystemCheck Engine Monitor Kit includes: • Harness to adapt engine and trim connections - 10 feet long • Harness to supply SystemCheck® signals to the dash - 26 feet long • Pickup kit for 1.8 gallon oil tank (Connectors and circuitry in the 1995 and earlier tank are not compatible) • To accommodate a 3.0 gallon oil tank, order pickup p/n 5008614 • Horn Kit - connects to SystemCheck® harness
$407.99