0174870 - Accumix-r

1 in stock.
Part Number
0174870 Johnson
0174870 Evinrude
174870 Johnson
174870 Evinrude

Manufacturer
Evinrude Johnson OMC
The AccuMix-R Tank kit is a fixed ratio oil injection system mounted between the fuel tank(s) and outboard. Please see "Tech Info Download" for more detailed instruction

Original Evinrude Outboard, Johnson Outboard, OMC Inboard, OMC Stern Drive, OMC Sail Drive and OMC Sea Drive parts.
0174870 - Accumix-r
Evinrude Johnson OMC
0174870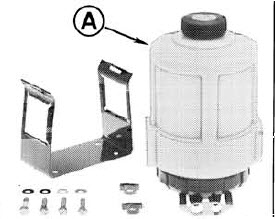 The AccuMix-R Tank kit is a fixed ratio oil injection system mounted between the fuel tank(s) and outboard. Please see "Tech Info Download" for more detailed instruction
$350.00