BV6-1-75R - V6 Manifold, Buick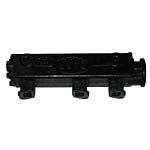 1 in stock.
Manufacturer
Barr Marine
AFTERMARKET

BV6-1-75R - Starboard Side Manifold
Water cooled end discharge starboard side (right) manifold to fit the Buick V6 engine (1/2" N.P.T. cooling connections). All years.
For additional details see:


Barr Marine by EDM is the last and only U.S. manufacturer of inboard parts, and produces a large selection of manifolds and inboard parts.
BV6-1-75R - V6 Manifold, Buick
Barr Marine
BV6-1-75R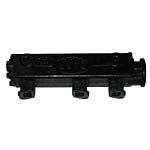 BV6-1-75R - Starboard Side Manifold Water cooled end discharge starboard side (right) manifold to fit the Buick V6 engine (1/2" N.P.T. cooling connections). All years. For additional details see: OMC V6-155 H.P. (All years log style generic)
252.28