20-0093P - 3.5 inch or 4 inch I.D. 90 Degree Exhaust Elbow Adapter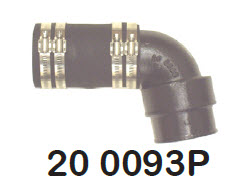 6 in stock.
Manufacturer
Barr Marine
AFTERMARKET
90 degree exhaust elbow adaptor for stern-drive applications (includes adaptor, hose and clamps). For use with 3 1/2"" or 4"" i.d. exhaust hose. (Order (2) of the appropriate exhaust packages according to your requirements.)


Barr Marine by EDM is the last and only U.S. manufacturer of inboard parts, and produces a large selection of manifolds and inboard parts.
20-0093P - 3.5 inch or 4 inch I.D. 90 Degree Exhaust Elbow Adapter
Barr Marine
20-0093P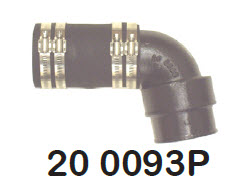 90 degree exhaust elbow adaptor for stern-drive applications (includes adaptor, hose and clamps). For use with 3 1/2"" or 4"" i.d. exhaust hose. (Order (2) of the appropriate exhaust packages according to your requirements.)
49.84