50137 - Starter
Manufacturer
Arco Marine
AFTERMARKET
ARCO Premium Replacement Inboard Starter - 50137

ARCO Premium Replacement Inboard Starter Heavy Duty. Fits Chris Craft and others. Three bolt mount, two 3/8" holes, one 5/16" threaded hole. 12 volt, Clockwise rotation.
PRECISION TESTING
• All armatures tested to withstand 50 times operation voltage (12V)
• All motors performance tested at 5 different load levels
• All motors must meet or exceed OEM performance before being boxed

About ARCO:
ARCO Marine is a USA based manufacture

ARCO is a leading supplier of electrical products for marine engines including inboard/outboard starters, trim/tilt motors, alternators, solenoids, rectifiers and more. All of ARCO's parts are built to meet or exceed OEM qualifications.
50137 - Starter
Arco Marine
50137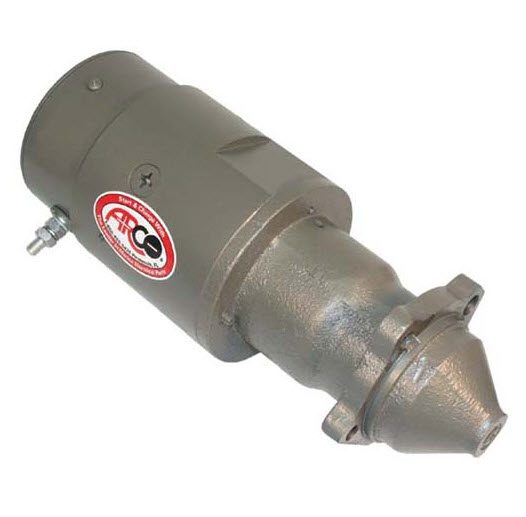 ARCO Premium Replacement Inboard Starter - 50137 ARCO Premium Replacement Inboard Starter Heavy Duty. Fits Chris Craft and others. Three bolt mount, two 3/8" holes, one 5/16" threaded hole. 12 volt, Clockwise rotation. PRECISION TESTING• All armatures tested to withstand 50 times operation voltage (12V)• All motors performance tested at 5 different load levels• All motors must meet or exceed OEM performance before being boxed About ARCO: ARCO Marine is a USA based manufacture
352.02