20102 - Alternator, Remanufactured
ARCO NEW Premium Replacement Alternator - 20102

ARCO Part #20102
ARCO NEW Premium Replacement Alternator
Fits: Mercruiser, BRP-OMC, 12 Volt, 70 Amp, Self-exciting, Ignition protection screens, Internal regulator, Negative ground, 1-wire connection, 2-inch mounting foot, Single groove pulley included.
Replaces Part Numbers:
MERCURY 32701
MERCURY 47456A1
MERCURY 56045
MERCURY 59755
MERCURY 69729

QUALITY ASSURANCE
· All alternators are engineered for performance and reliability.
· All alternators are engineered and manufactured with precision and quality.
· All alternators must meet or exceed OEM performance before being boxed
Arco Marine Alternator is equivalent to parts:
78403A2 Mercury Marine
47456A1 Mercury Marine
78403A 2 Mercury Marine
47456A 1 Mercury Marine
9-19100 Mallory Marine

ARCO is a leading supplier of electrical products for marine engines including inboard/outboard starters, trim/tilt motors, alternators, solenoids, rectifiers and more. All of ARCO's parts are built to meet or exceed OEM qualifications.
20102 - Alternator, Remanufactured
Arco Marine
20102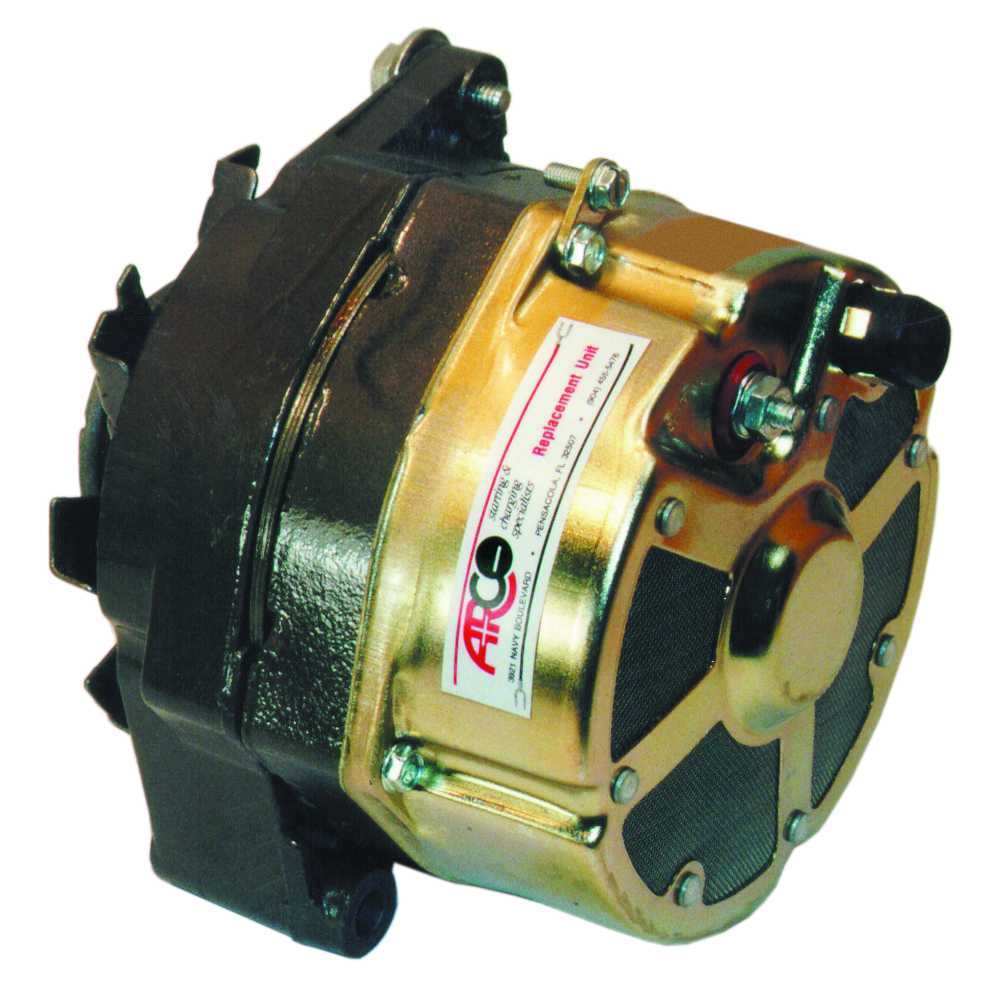 ARCO NEW Premium Replacement Alternator - 20102 ARCO Part #20102 ARCO NEW Premium Replacement Alternator Fits: Mercruiser, BRP-OMC, 12 Volt, 70 Amp, Self-exciting, Ignition protection screens, Internal regulator, Negative ground, 1-wire connection, 2-inch mounting foot, Single groove pulley included. Replaces Part Numbers:MERCURY 32701MERCURY 47456A1MERCURY 56045MERCURY 59755MERCURY 69729 QUALITY ASSURANCE· All alternators are engineered for performance and reliability. · All alternators are engineered and manufactured with precision and quality. · All alternators must meet or exceed OEM performance before being boxed
176.65